We've all been a guest at one of those weddings. You know the ones.
The one where the groom's father mumbles through a few disingenuous thank yous. Or the maid of honour gets too giggly/teary during her speech and barely makes any sense.
Making a speech at someone's wedding can fill even the most confident public speaker's belly with butterflies. There's no bigger wedding reception disaster than hearing a wedding guest say, "That was a beautiful wedding…shame about the speeches" as they leave the party.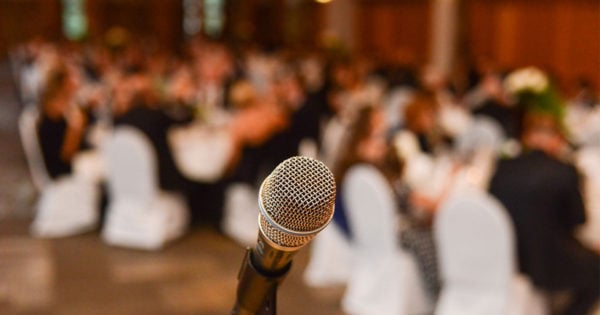 So, whether you're the mother or father of the bride, the maid of honour or best man, we've got five tips to guarantee your wedding speech will be one to remember.