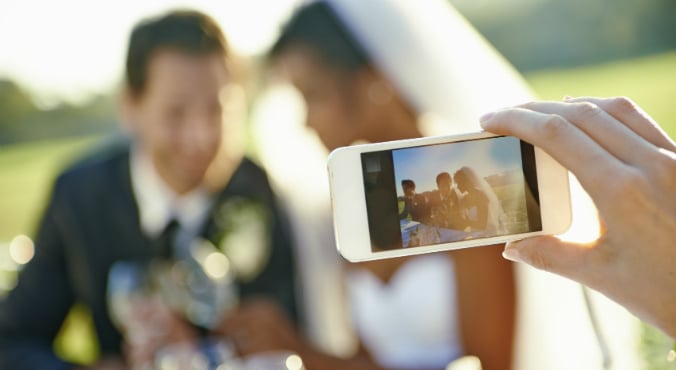 Image: iStock.
Should smartphones be banned from wedding ceremonies?
Australian wedding photographer Thomas Stewart thinks so – and he's got a pretty good reason for it, too.
His argument is simple: guests at weddings have become obsessed with capturing the moment on their smartphones, and as a result, they are actually missing the truly beautiful, spontaneous moments that are happening around them.
Worst of all, smartphone-wielding guests are preventing the bridal couple from enjoying – or even seeing – the events of their special day.
It was the above photo that sparked Stewart's outburst.