Just the most shocking doily disaster in human history. That's all.
Welcome to Mamamia Rogue's Hero, Shocker and Whinger of the week.
You guys know the drill. This is the time where we get to unreservedly judge what we deem to be the best, most shocking, and most whingey moment of the week.
Let's do this.
Hero goes to…
These female protesters who tried their hardest to crash an Liberal National Party event at an exclusive men-only club. Dressed as men.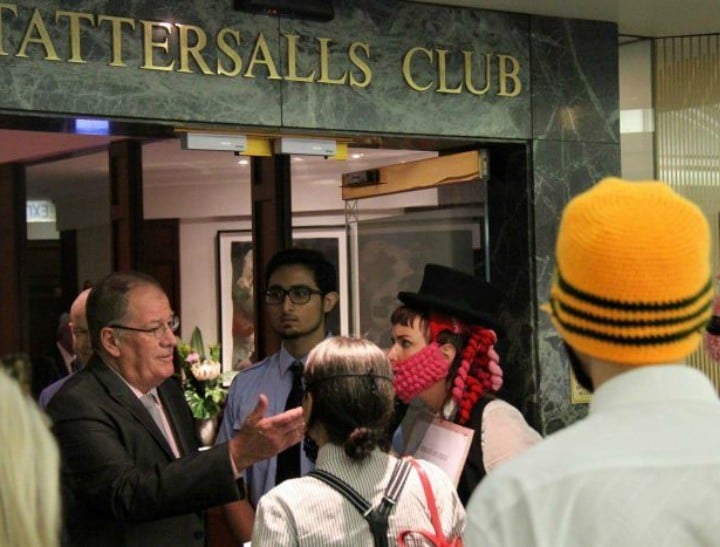 The  women, wearing knitted beards and ties, turned up to the Tattersall's Club in Brisbane to ask for membership. They were told women can attend as a guest or for a function, however not as a member. The women were also joined by men wearing dresses, the ABC reports.
The LNP event was a lunch in honour of International Women's Day.
Shannon, one of the protesters, told SBS it felt like they were rubbing salt in the wounds of every female in the country.
Ladies, we thought it was a pretty amazing effort.
Shocker goes to…
Clive Palmer, for telling Tony Abbott to "commit suicide".
The Palmer United Party leader, who normally never, EVER says anything controversial, raised a few eyebrows with his poorly chosen words during a press conference when he spoke against the Lib's plans to cut university funding.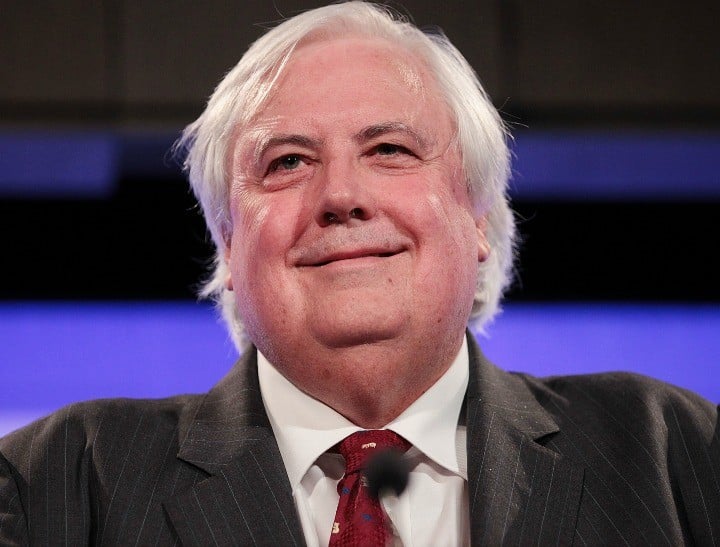 "There's a million students going to tertiary education in this country. There's a million more that's about to go, and a million more that's just left. They've all got parents," the ABC reported him as saying.
"So commit suicide Tony Abbott, you know."
He later tweeted the following apology:

Oh, Clive.
Whinger goes to…
Natalie DeGraffenreid, of Dallas, Texas who had an almighty meltdown over doilies. Yep. Doilies.
Natalie ordered her wedding invitations from a boutique graphic design business. Each invitation was to feature a printed doily pattern and be wrapped in a paper doily.
The designer ran out of said paper doilies, and the supplier no longer had the exact print in stock. She chose to replace it with a different doily, with a pattern similar to that of the invitation.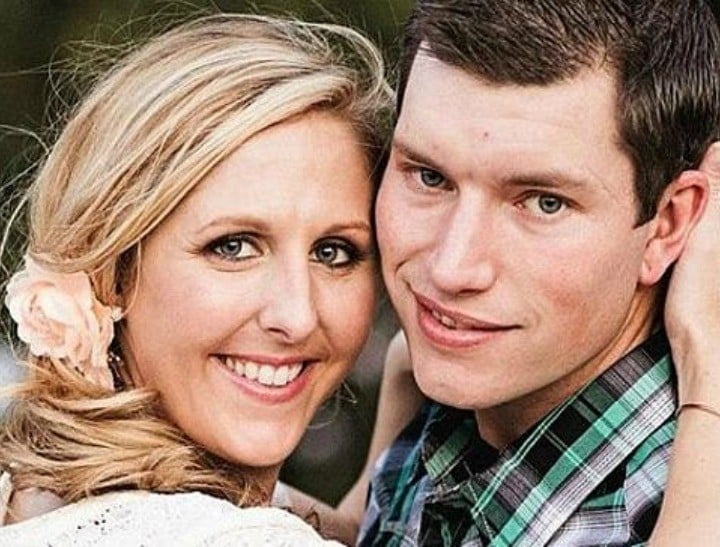 Sensible choice, right?
Wrong. Wrong choice. Bad choice.
Natalie was so furious with the decision to use such inferior dollies that she publicly called out the company for their mistake.
She then demanded a full refund before sending the invitations out anyway.
Who was your Hero, Shocker and Whinger of the week?