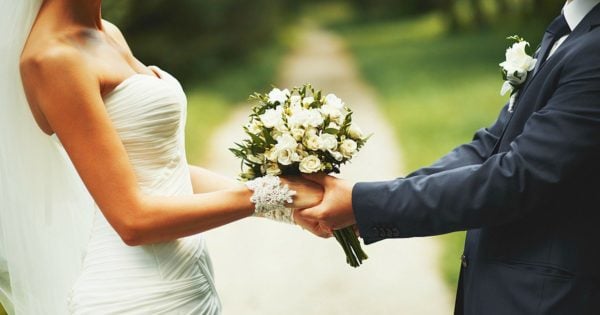 There are few items that have as much pressure and build up around them as the outfit you'll wear as a bride.
Whether you've spent years on Pinterest getting inspo or it's just another thing you've got to tick off your (long) to do list, buying your wedding dress is a BIG DEAL.
So how do you get it right? (Apart from you know, picking and wearing whatever you want).
We asked Australian bridal designer Sasha Bellenger of Sasha Belle Bridal in Miranda for her top tips to finding your dream dress.
1. Research
Put that Pinterest board to good use.
"Be prepared. Check social media and magazines to see what you like and have an idea of the styles, shapes and silhouettes that are appealing to you," Bellenger said.