When it comes to planning a wedding, the one thing that should be easy to choose is the cake. Think of a flavour you like and place an order, right?
Wrong. So very, very wrong. (Anyone who has ever watched an episode of Cake Boss will surely attest to this.)
Choosing a cake can be hard work, especially if you and your partner have different flavours in mind. But worry not, because we have the major trends for the year ahead covered.
1. Naked icing
"The 'nearly naked' or semi-naked' concept is here to stay, I think," The Caker's Jordan Rondel says.
"People love it because it's a less traditional and more contemporary look, and of course because there's less icing the cake ends up being less sweet."
When it comes to decorating said cake, less is more. Think fresh flowers, and "none of those edible (but awful tasting) fake ones," Rondel says.
2. Home-made cakes
In case you missed it, wedding cakes cost an absolute fortune. It could be because you dared say the word "wedding" aloud to another person, or because a wild amount of time and energy goes into making them. We're not really sure, but either way, they can sometimes break the budget.
So why not ask that award-winning baker friend of yours to help you out? Or, if you're like Mamamia's Monique Bowley, just make it yourself!
"I made my own wedding cake because I love eating cake, and I love eating my cake, and I thought it would be weird if someone who once competed on The Great Australian Bakeoff, who MADE a wedding cake on the show, and won star baker for her wedding cake, bought a wedding cake," she says.
You really can't argue with that. (Post continues after gallery.)
Wedding cake ideas for 2017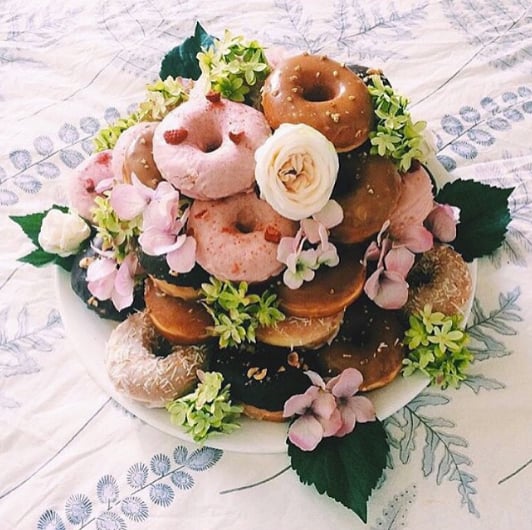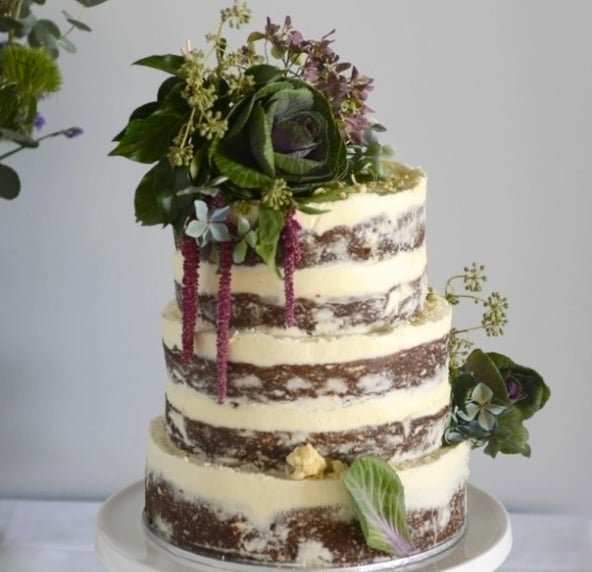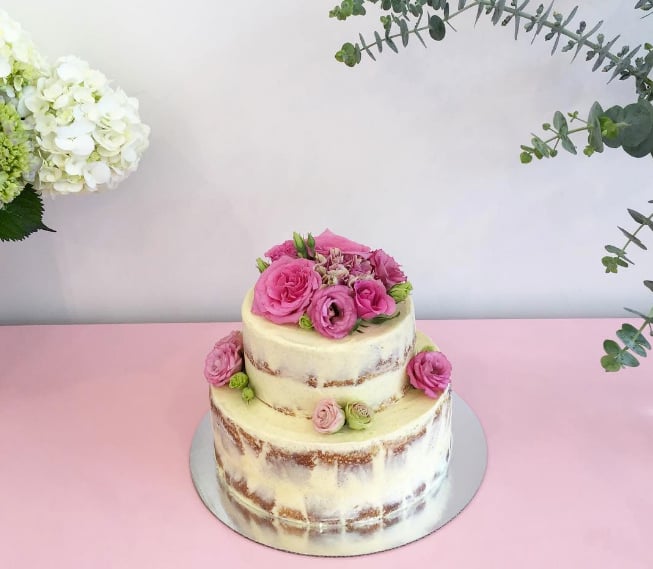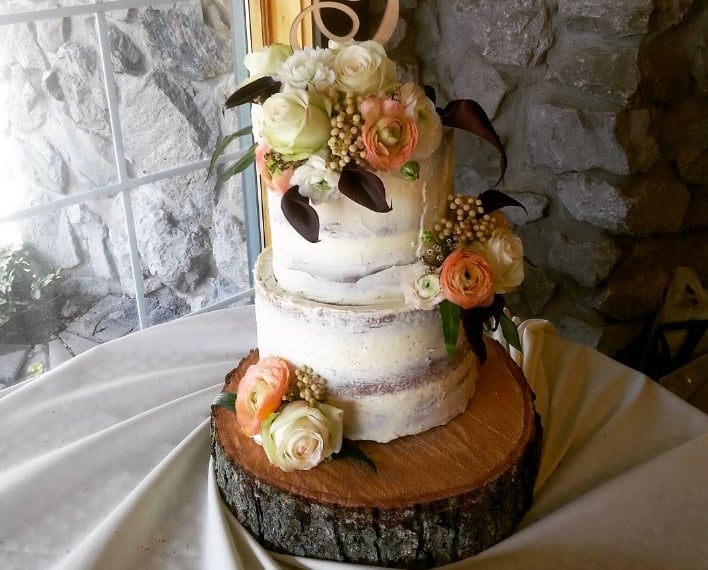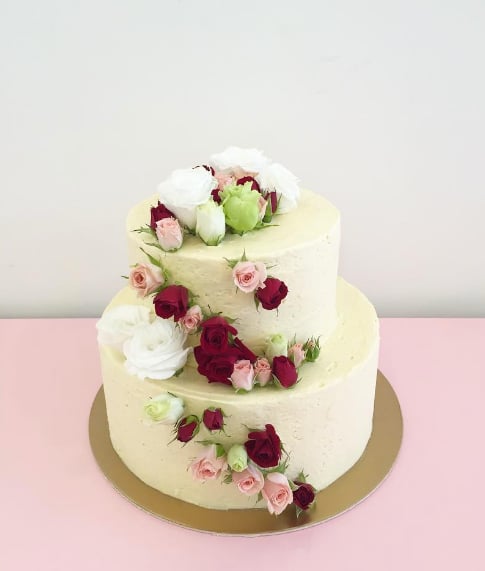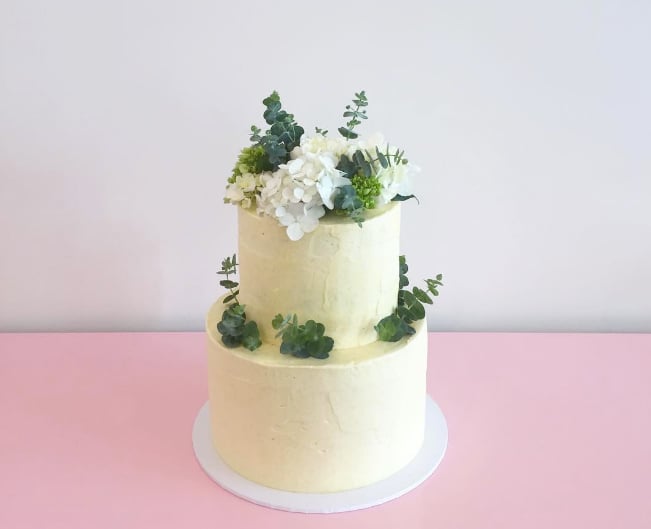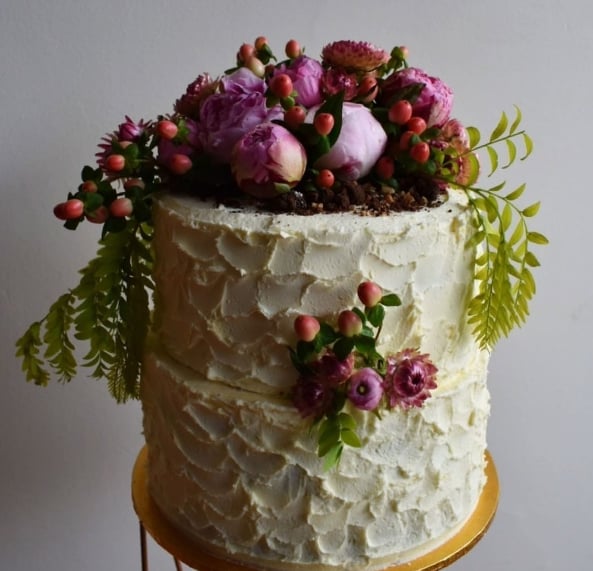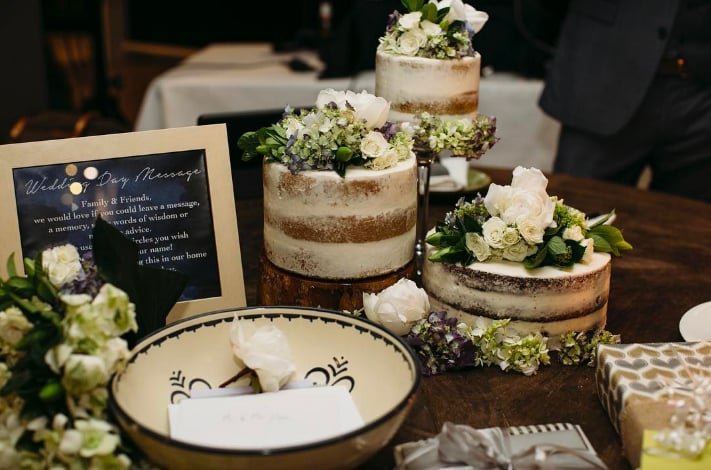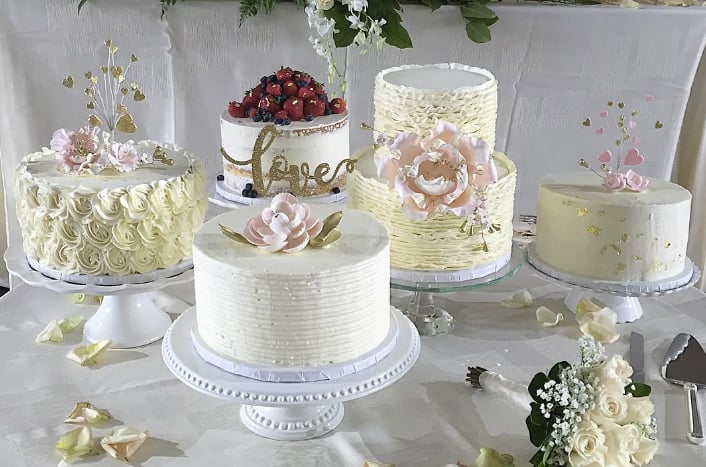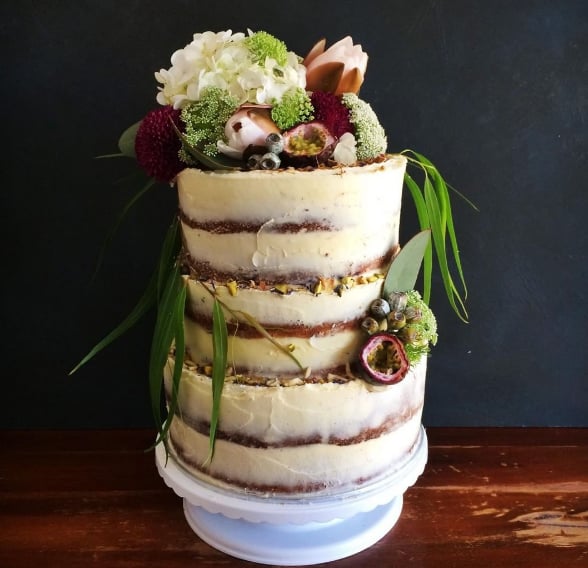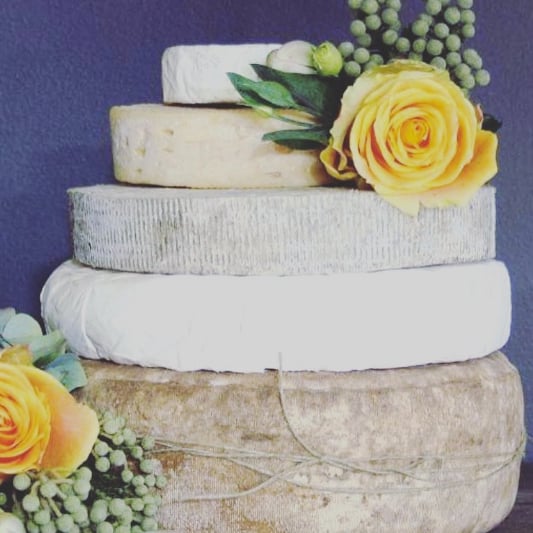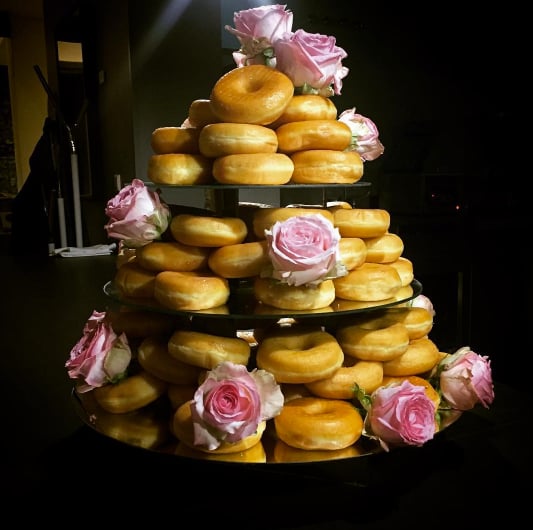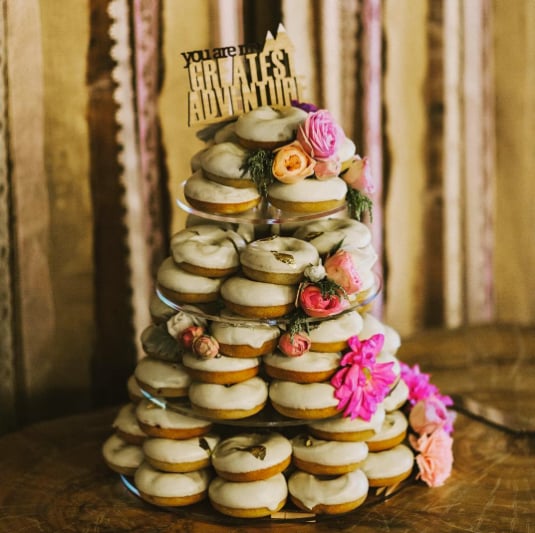 3. Multiple wedding cakes
Forget about ordering one giant multi-tiered monstrosity to feed your many guests. That trend is officially done and the banquet-style wedding cake is taking its place. And by banquet style, we mean multiple cakes being offered up at once.
This trend is set to be popular for a number of reasons, not least because it caters to those with allergies or a bride and groom who can't decide on just one flavour.
Additionally, Rondel says, "The benefit of this style is that the guests get to try a variety of cakes, and they're easier to cut up and serve."
4. Multi-flavoured cakes
Speaking of multiple flavours… if the idea of a single wedding cake is not something you're willing to budge from, why not try the multi-flavoured wedding cake? Think pumpkin spice on one layer, traditional vanilla on another, and a rich dark chocolate on top to finish things off.
The multi-tiered cake gives guests – and brides and grooms – flavour options and alleviates the pressure of having to offer additional desserts.
5. The no-cake-at-all cake
First, there was the croquembouche, then there were cupcakes, and now there are the not-cake-at-all cakes.
Think cheese cakes (literal wheels of cheese stacked into cake form), doughnut cakes (a giant mound of doughnuts upon doughnuts), pie cakes (just lots and lots of fruit pies) and macaron cakes.
And while the traditional cake will always have a place in our heart, we are really liking the sound of these.
Listen: Mamamia Out Loud discusses the relevance of wedding vows in today's world.