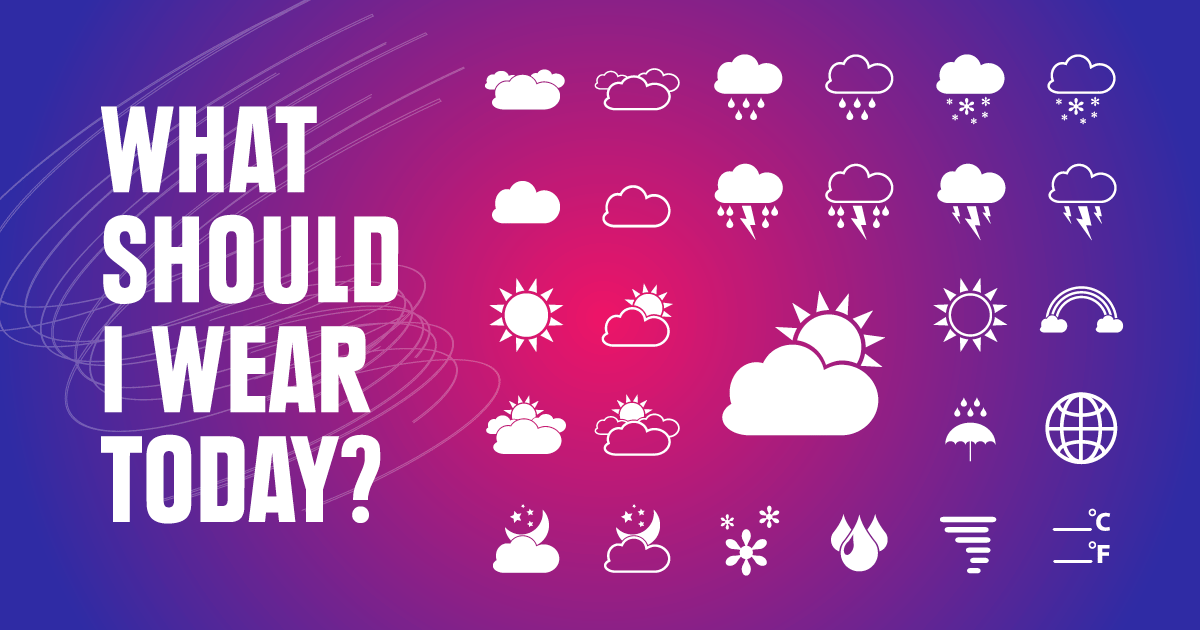 Thursday is here and it's (almost) the weekend.
We know you are way too busy cementing your weekend plans to worry about what the weather is doing today and what you should wear, so we've done it for you.
We know, you're welcome. Thank us by inviting us for Sunday brunch? Just a thought.
Adelaide
Beautiful one day, perfect the next. Prepare yourselves for a sunny day with no rain, Adelaide. The temperatures will hit 29 degrees in parts, so we hope you're ready for some serious sun.
Fail-safe outfit options:
A pleated skirt so you can skip around in the sunshine during lunch
Sunglasses. So you can, you know, see when you walk outside
Brisbane
If it's going to be 23 degrees with a 70 per cent chance of rain, it might as well be on a Thursday, right?
Fail-safe outfit options:
An umbrella, because with rain on the way, you never know when you might need it
A jacket to help you get through a not-too-hot, not-too-cold day
Canberra
While the temperature is only heading for a top of 22 degrees, the skies will be mostly sunny and clear of rain.
There will be some areas of fog around town this morning, just to make things interesting, so make sure you stay safe out there on the roads.
Fail-safe outfit options:
A pair of jeans is perfect for walking around outside when the temperature is not quite up to summer standards
Pop on the coolest pair of sneakers you own to stand out in the fog
Darwin
Just like yesterday, Darwin, your top temperature will be 33 degrees.
Skies are partly cloudy, and there's a slight chance of a shower-turned-thunderstorm later in the day.
And even though it's cloudy, the UV scale will hit "extreme" levels so make sure you protect yourself with sunscreen.