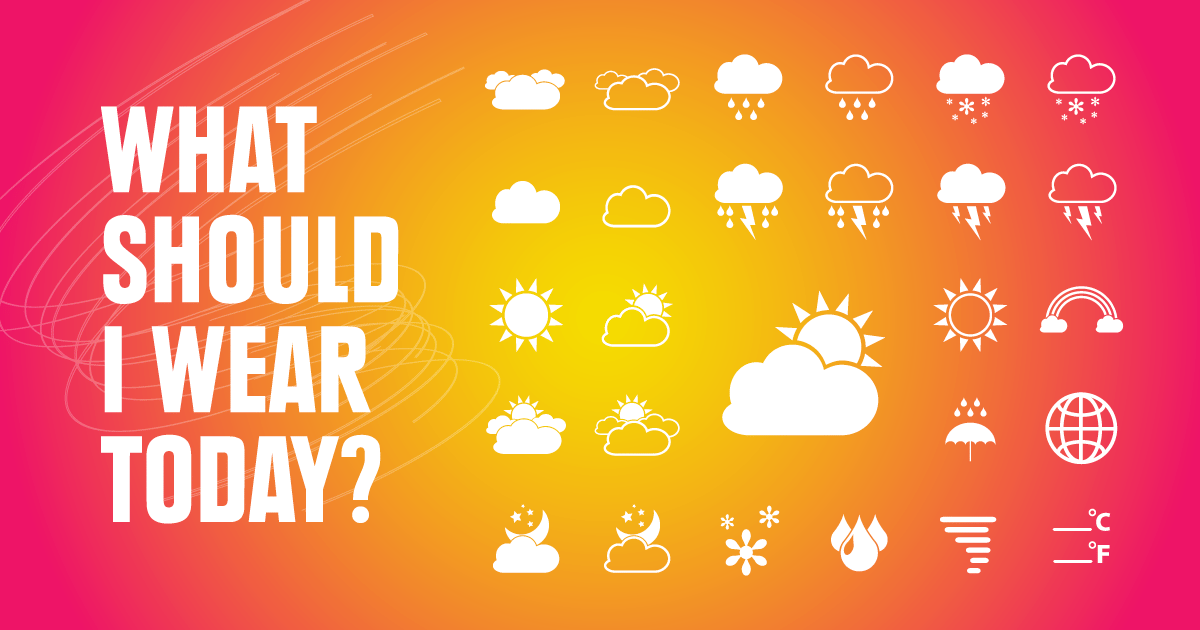 It's Monday, and we know what that means.
It means that you need lots of coffee, a clean inbox when you get to work (wishful thinking, we know) and a helpful guide to the weather to help you decide what you should wear today to get your week started.
You ask, we deliver. Here's your weather forecast for the major cities of Australia today:
Adelaide
It's a happy Monday for you indeed, Adelaide. For the start of your week, you are being treated to sunshine and a top of 24 degrees.
To make things even better, there is a 0 per cent chance of rain, so no umbrellas required.
Brisbane
There's a slight chance of a shower for you today, Brisbane locals, so better keep that umbrella and a raincoat handy (although, we're sure you're used to that by now!)
You're headed for a top of 27 degrees, but with partly cloudy skies it may get a bit muggy at times. Handy hint: pack a can of deodorant in your handbag to get you through what could be a sweaty day.
Canberra
Let's look on the bright side, Canberra: you probably didn't quite get through your Netflix queue on the weekend and today might just be your perfect chance to do it.
With a top of 19 degrees and a 40 per cent chance of rain in the afternoon, you're guaranteed to need a jacket. Why not wear a bright blazer to spruce up your Monday?
Darwin
Feeling hot up there? That's because, Darwin, you are going to hit 32 degrees today.
While there is a chance of a shower (and even a thunderstorm) later in the day, the UV level is being labelled as "extreme", so don't forget to protect yourself with some sunscreen.