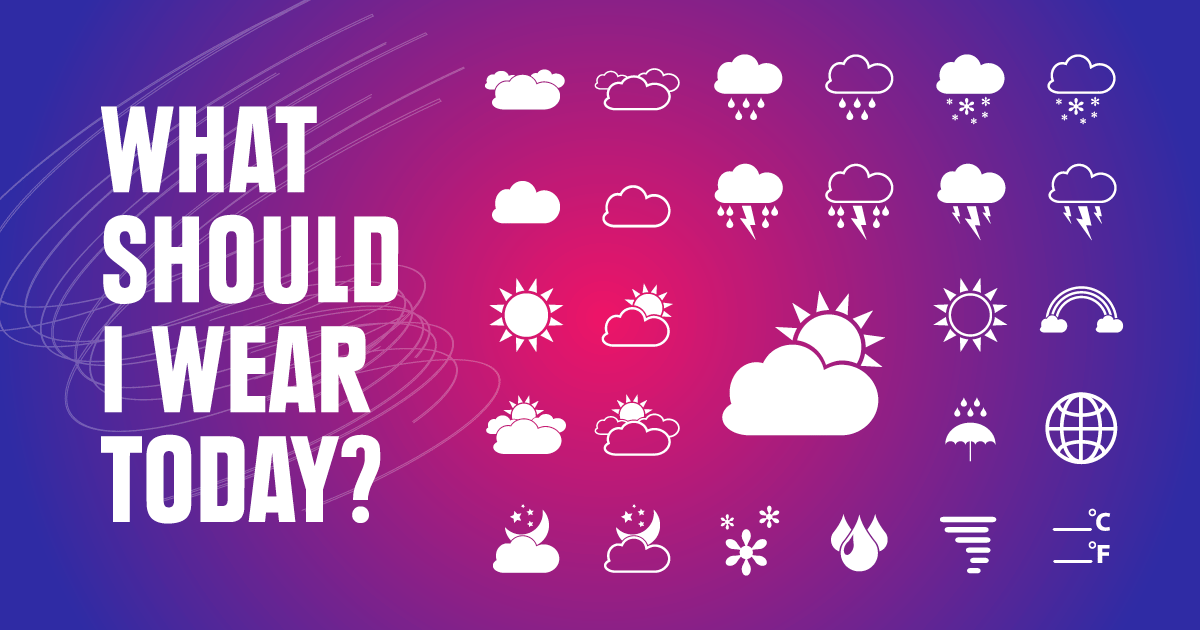 We know, returning to work after a four-day weekend filled with chocolate eggs and family fun is hard.
Do you know what is also hard? Figuring out what to wear to match the weather.
So, we've done all the hard work for you, so you can spend an extra few minutes polishing off the last of the Easter eggs.
Adelaide
Your Tuesday isn't looking too bad, Adelaide: temperatures will hit a high of 29 degrees, with no chance of rain to dampen your spirits.
There will be a bit of cloud about, so pack some sunnies to cope with the inevitable glare.
Fail-safe outfit options:
A printed, bright-coloured dress, because it's mid-April and still hot
Pair with a pair of bejewelled sandals with some pretty polished toes
Brisbane
Good news: it's going to hit 27 degrees today in the city.
Bad news: skies will be mostly cloudy, with a possible shower developing in the late morning and afternoon.
Fail-safe outfit options:
High-waisted shorts and wedges to beat the heat
Pack an umbrella in case you get caught in a mid-afternoon sprinkle
Canberra
Temperatures in Canberra today are expected to reach a maximum of 23 degrees.
There'll be some patchy fog hanging about in the morning, and light winds picking up in the afternoon, bringing with the chance of a Tuesday arvo shower.
Fail-safe outfit options:
A pair of your comfiest jeans so you can pretend you are still lounging around in your long weekend attire, even though you're in the office
A just-in-case umbrella to avoid getting wet in the afternoon rain
Darwin
Tuesday in Darwin looks a little like this: a maximum of 33 degrees with partly cloudy skies.
There's a 40 per cent chance that morning rain will head your way, with warnings it may also turn into a thunderstorm.