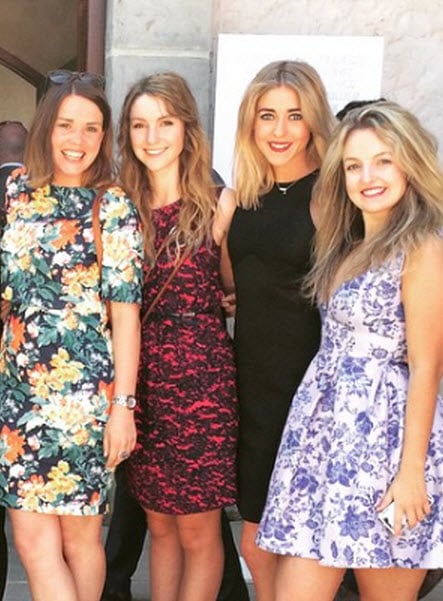 Yesterday some of Team Mamamia had the honour of seeing our Editor-In-Chief Jamila Rizvi marry the love of her life, Jeremy Smith. It was a completely and utterly beautiful day, and there wasn't a dry eye in the house as Jam and Jez (or #Jezam) exchanged their funny, sweet, heartfelt vows – the fact that Clare Bowditch was serenading us with her song 'You Make Me Happy' at the time, was extremely unproductive when trying to stifle tears.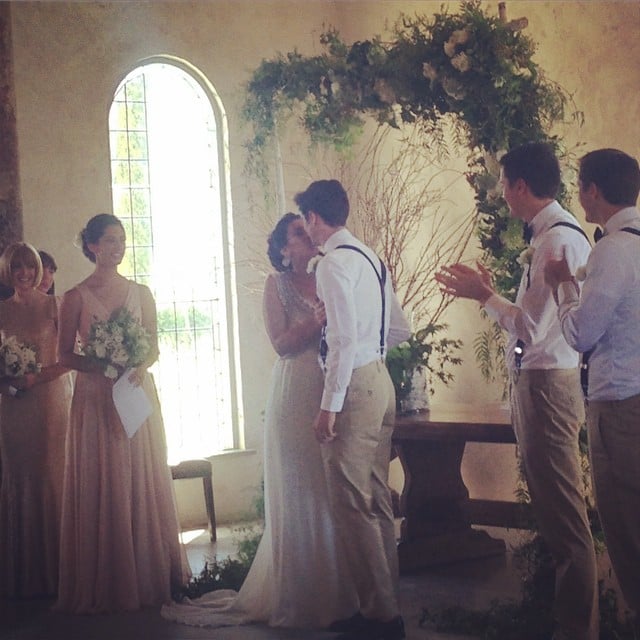 Jamila and Jeremy say, 'I do'.  Styling and flowers by The Style Co.
But the day wasn't without controversy…and I hope you're sitting down for this one. Two guests, two completely inconsiderate, sartorially-clueless, morose guests (myself included), wore BLACK dresses to Jam's wedding. Dom, dom, dooooom.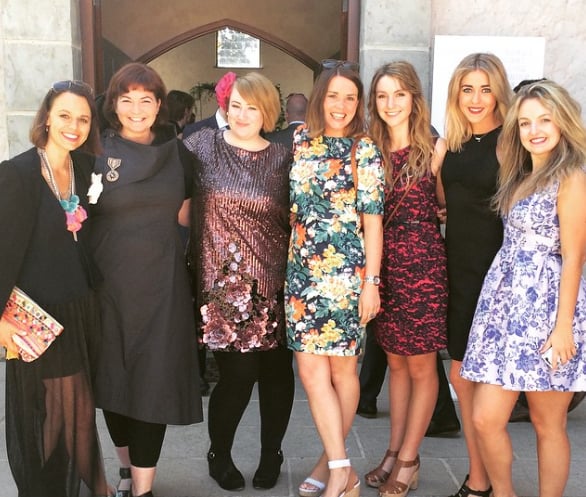 The Mamamia Team at Jamila's wedding.