As I sat in a meeting this morning, my colleague turned round to me and said "What's that on your eyes?"
I instantly raised a hand to my face. Had I smudged my makeup? Forgotten to blend in my eyeshadow? Got food on my face (again)?
"Is that… blue mascara?," she continued.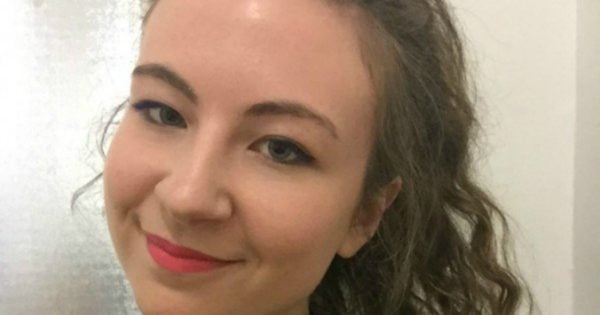 Around me, people stopped talking. Everyone's eyes were fixed on mine and I could see the judgement creeping in as horror visions of the blue cosmetics that dominated the '80s flashed before their eyes.
Alright, so maybe that's slightly exaggerated. But my choice of blue mascara definitely had them stumped.
In fact, it's a go-to mascara trick I've sworn by for a number of years now, since I accepted the challenge to see if a grown woman really could wear blue mascara and not look like she was headed to a fancy dress party.
Listen: Zoe Foster Blake shares her best beauty tips. Post continues after audio.
For me, the answer was a resounding yes.
It makes my eyes look bluer, whites brighter and gets me compliments almost every time. I'm not alone.
"It's so youthful, vibrant and playful. Seen at every major fashion week lately it's definitely a colour to add to your makeup kit. I'm obsessed!" makeup expert Napoleon Perdis told Mamamia.