Kim Kardashian dropped three new perfumes earlier this month and before a single soul had sniffed them, she made a reported $10 million USD ($13 million AUD) of sales in a single day.
The demand was so high, she sold out of the whole lot – 300,000 bottles – in six days, earning around $14 million USD ($18 million AUD) in the process.
Among those suckers parting with their hard earned money for the buzz scent of the year… was me. I jumped on the KKW Fragrance website and ordered the Crystal Gardenia and Citrus Gardenia, in the 30ml bottles, at $35 USD ($46 AUD) each. They arrived from the USA in five days flat in a MASSIVE mailing box.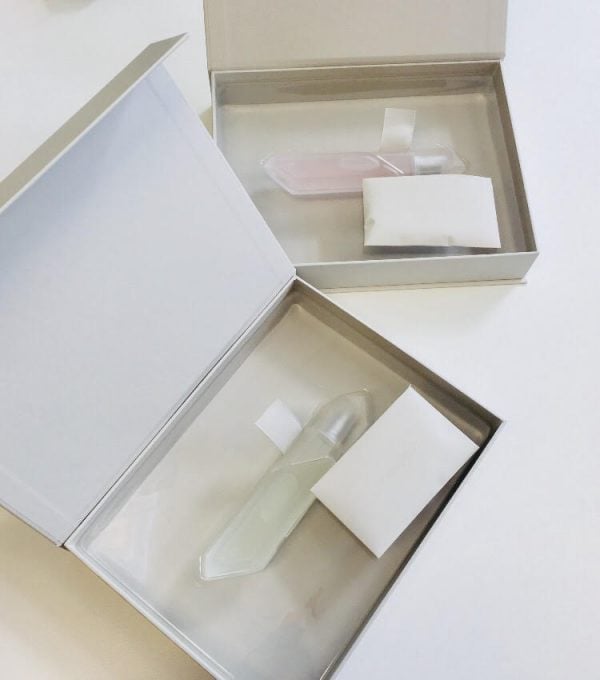 That's because the packaging is elaborate. The perfumes, which are made to resemble large quartz crystals, come in big presentation boxes adorned inside with a little beige ribbon.
As for the bottles themselves, they're matte glass, heavy in the hand, and quite gorgeous objects on their own. They make lovely ornaments to stick on your dressing table.
Also contained in the box are little envelopes with three semi-precious crystals each inside, and a card explaining how the stones aid in health and healing. So far, so good - the packaging was freakin' ADORABLE and kinda... fancy.
I brought the perfumes, boxes and all, to work, and asked my colleagues to pitch in with their opinions.