In the spirit of the most romantic day of the year, here's a little poem:
Roses are red, then they turn blue. Valentine's is over, let's make those flowers work for you.
And so, without further cringe-worthy ado, here's how to make the most of the bouquet from your beloved that's reaching its expiry date on your benchtop as quickly as the honeymoon period of your budding romance.
1. Let them die.
Seriously, dry roses are great for decorating. Pop them in a vase and add a pop of colour to a drab nook of your house.
2. Hang them, frame them, make a wreath.
Smashed all your vases? No stress! Why not hang your flowers in the window? Or, you could frame them — especially if they came from a special someone. Alternatively, you could use them to make wreath of a centre-piece for your dinner table.
3. Use them for crafting.
Pressed flowers can be used for all kinds of things, think: personalised stationery.
Or you can add dried petals to home-made scented candles.
OR you can paint them onto the outside of boring candles your already have.
4. Turn them into potpourri
Now you're deep in crafternoon mode, why not turn those fallen petals into some delightfully scented potpourri?
You can add all kinds of things to the mix; spices, leaves, citrus peel — have a quick Google for some recipes.
Once you're done, pop them in your drawer to keep your socks off the nose and your undies bloody garden-fresh.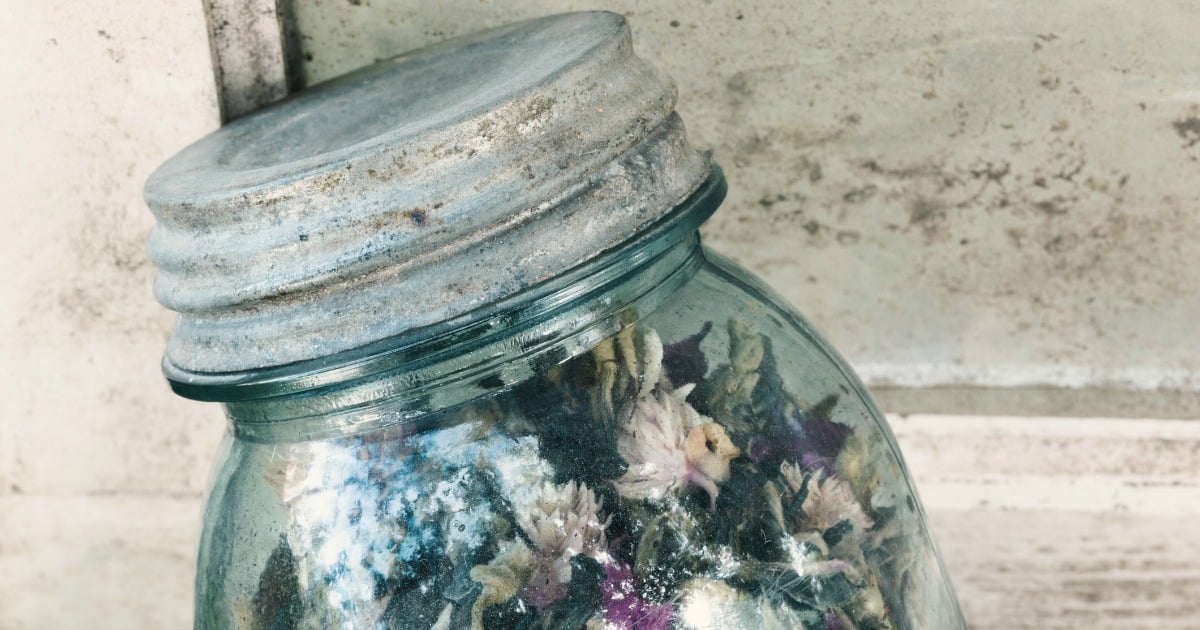 5. Turn them into a cleaning agent.
Seriously. According to Organic Authority, this is very much 'a thing'. They even provide a couple of recipes:
Take 1/4 cup of flower petals. Mix it with 1 cup of baking soda and a tablespoon of salt. Voila! SURFACE CLEANER.

Or if your significant other spilled their wine all over the rug, you can make carpet cleaner by mixing 3/4 cup of baking soda with 1/4 cup of cornstarch and 1/4 cup of flower petals. Sprinkle it on the stain, leave it overnight and vacuum it up. Huge.
Sure, romance is fleeting, but your love affair with your flowers can last for at least a few months.
You could even re-gift one of your creations to your new date next Valentine's Day, or just post a picture on your Instagram account and watch the double taps roll in.