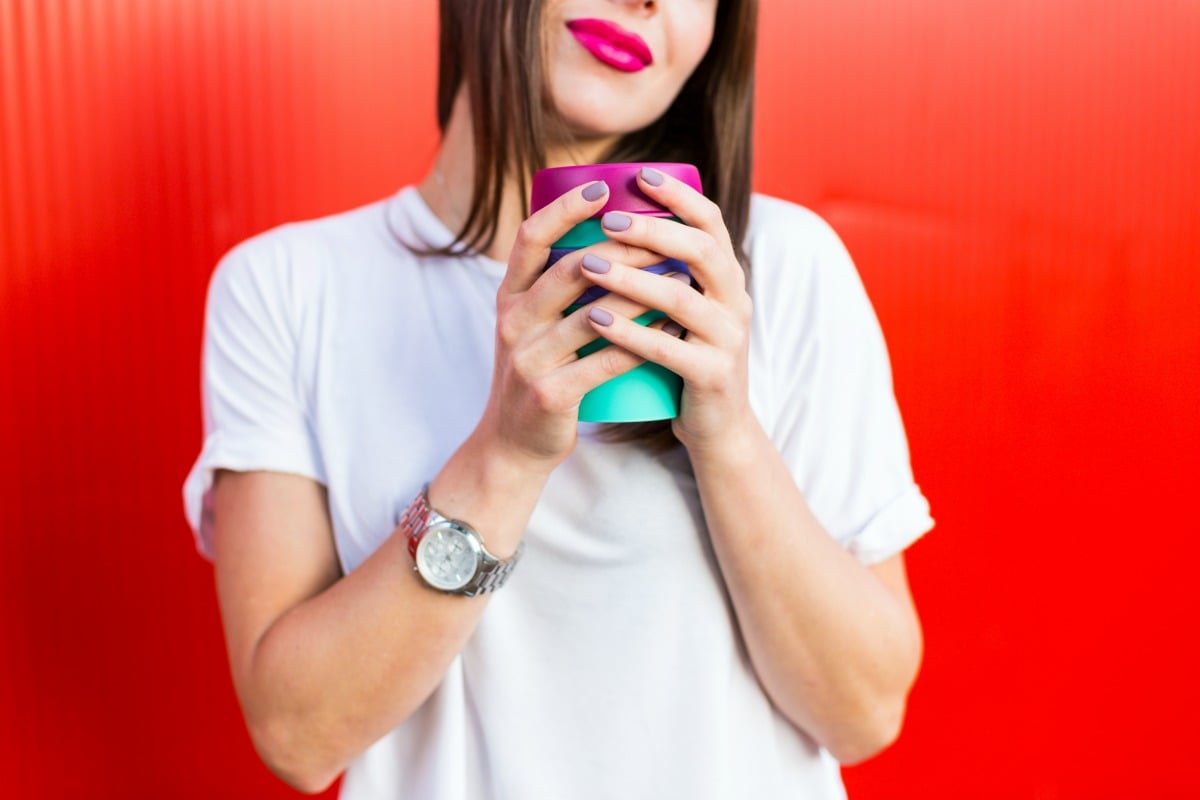 If you've tuned into the news cycle this month then you might have heard about the seriously dire predictions about our planet's future.
We're talking coral reefs dying, fish species extinction, rising sea levels and a "tipping point" of no return.
According to the latest report from the UN's Intergovernmental Panel on Climate Change, the world's leaders need to be doing far more than they currently are if we want to cap global warming at the still-harmful jump of 1.5 degrees.
That report – along with the somewhat terrifying headlines that accompany it – have many of us feeling overwhelmed and essentially helpless to stop the planet burning down around us.
And while we should remind ourselves we at least have the power to vote for a government that promises climate action – we should also remember that actually there are changes we can make in our own lives to make a small but significant difference.
PlanetArk senior recycling campaigns coordinator Claire Bell tells Mamamia that the best way to make an impact without feeling incredibly overwhelmed is to start small.
If you can make just one of these eight behaviour changes this week, you're already doing your part:
Think like your grandma
People in our grandparents' generation typically made do with what they had, borrowed what they could and only bought new if they couldn't possibly avoid it.
Claire says it's a great idea to tap into that way of thinking and ask: "Do I really need to buy this?" "Can I make do with what I've got?" "Can I get this repaired rather than buying new?"
This doesn't need to be a fun-killing experience, says Claire. Instead, she recommends setting challenges with your family or friends to buy as little new as possible. October was 'Buy Nothing New Month' – but you could hold a similar competition any time.
The best bit is, you'll also save money that you can put towards something fun.
Recycle and avoid plastics
The supermarket bag ban has gone a long way to reducing our plastic waste, but there's still an awful lot of plastic packaging available that isn't suitable for a home recycling bin.
However, many supermarkets have special recycling bins where you can drop of your plastic bags and other soft plastics, says Claire. You can also take a moment to check the label on packets to see if and how they're recyclable.
"The next step is trying to avoid a lot of that packaging in the first place," Claire says.
You can do this by taking containers to wholefood stores to fill up with things like flour, rice and sugar. But even just popping single pieces of fruit into the trolley instead of in a bag is a good start, says Claire.
This short clip on waste is eye-opening. Post continues.