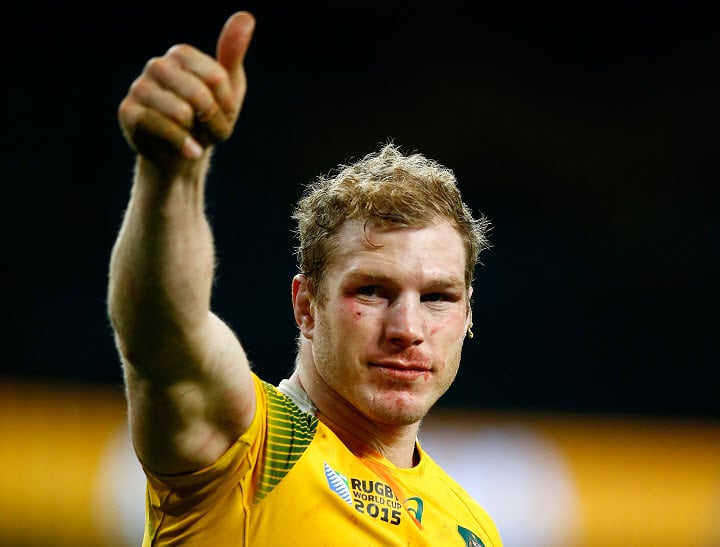 Public service announcement: There's something about David Pocock.
In fact, there are many, many things about him. And they're all good.
At a time when it feels like reaching for men we can be proud of in sport is a fools' game, the Wallabies has more than one player on its team who is a Role Model in every sense of the term.
He's intelligent. He stands up for what he believes in. And he can score a try and handle a tackle like a machine.
Just look:
Here are six more reasons to celebrate him.
1. He's a firm supporter of gay marriage
A man after our own heart.
The 27-year old has spoken publicly about his stance on gay marriage. And he is all for it. So much so that he and his partner of five years Emma Palandri decided that they wouldn't get married until their gay friends could.