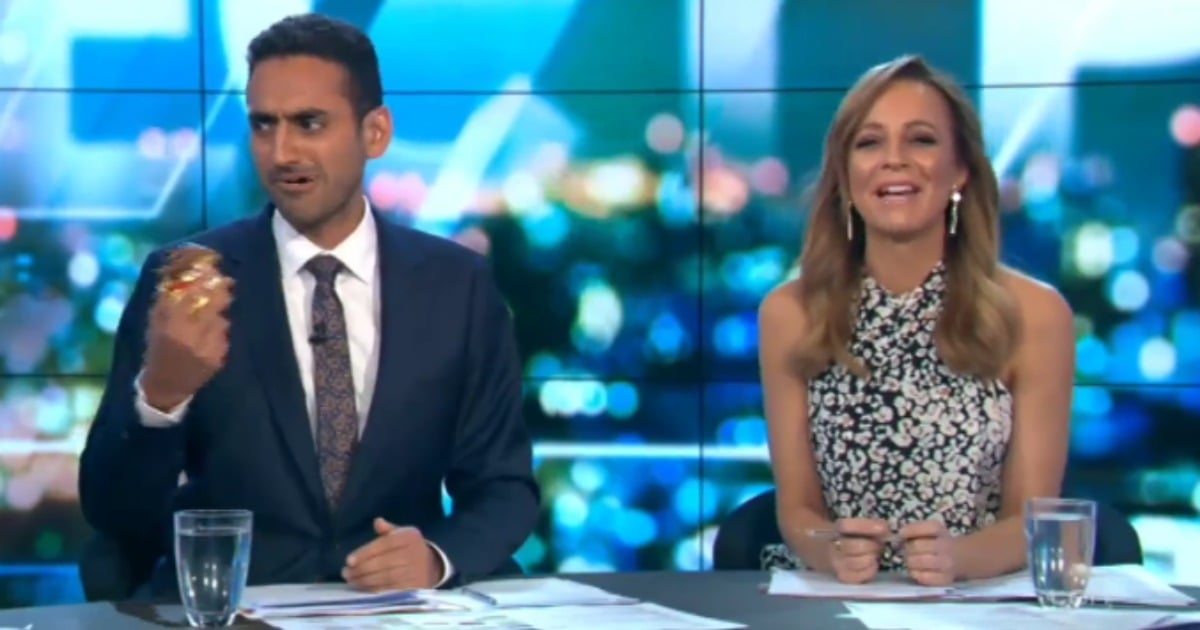 Waleed Aly has beautifully trumped Pauline Hanson's call for Australians to buy "non-halal" Easter eggs and boycott halal-certified chocolate with nothing more than a nibble and a giggle.
In a video posted to Facebook on Tuesday morning, the One Nation Senator urged Australians to buy chocolate from brands like Lindt and Darrell Lea, claiming the purchase of anything halal-certified equates to "financially supporting the Islamisation of Australia".
Halal, of course, being the Arabic word for "permissible", which defines the food Muslims are allowed to eat.
Within a matter of hours, The Project host Waleed Aly used both his platform and his knowledge to undercut Hanson's plea, doing nothing more than biting the ear off a Lindt bunny to make his point known.
After the panel watched Hanson's video, fellow panelist Peter Helliar asked Aly to explain Halal for the uninitiated.
"How many baby bunnies have to die for Halal to be …? Is that what Pauline is saying?" he joked. "Why can't you just enjoy a Lindt gold bunny like the rest of us?"
Except Aly absolutely can eat a Lindt bunny like the rest of us, and went as far to do so on national television.
"I eat these all the time. These are awesome," he told Hellier. "In fact, I'll check the ingredients right now. Yeah, that's entirely Halal. It's all vegetarian. Do you want me to prove it?"
And so he did. Peeling back the iconic gold foil, Aly took a bite of chocolate that is positively halal.
In responding to the video, Hanson took aim at Waleed "Ali" (spelling which has since been corrected) to say that in eating the Lindt bunny, he proved her point.
"Last night, Waleed proved that products don't require halal certification to be eaten by muslims [sic] when he ate a non-halal certified, Lindt Easter rabbit," she wrote on Facebook.
Hanson says if Muslims can eat halal foods that aren't formally certified, then "ordinary Australian's shouldn't be paying a tax on foods permissible to muslims [sic]."
And that's how Waleed Aly and Pauline Hanson engaged in a public tiff about chocolate.
What a happy time Easter is!
The five best shows to watch over Easter as you nibble on that halal chocolate.