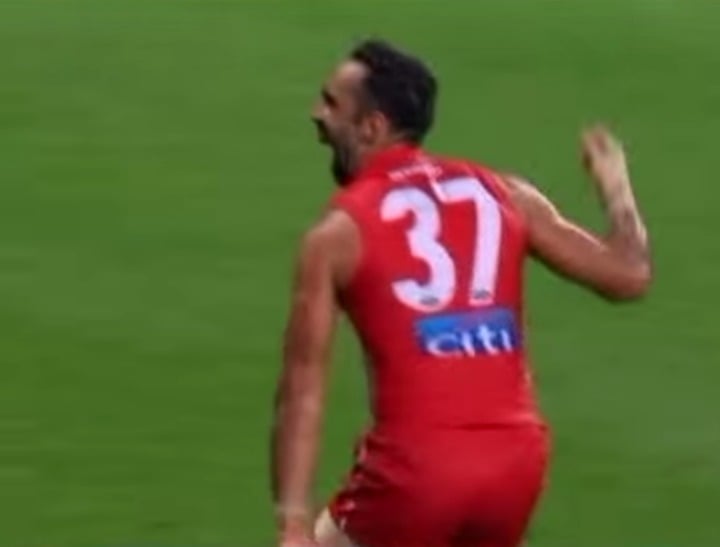 This football controversy goes way deeper than the field.
Sydney Swans star Adam Goodes is no stranger to controversy. Which is lucky, because now he is embroiled in another.
The two-time Brownlow Medalist (and one of the AFL's most decorated indigenous players) celebrated a goal during Friday night's game with an Aboriginal war cry, which was booed by opposition supporters.
Watch the controversial celebration and reaction here:
The action has been intensely debated and was criticised by some as a violent and aggressive attack on Carlton supporters.
Goodes said the war cry – adopted from underage Indigenous team the Flying Boomerangs – was simply his way of displaying his pride at being Aboriginal during the AFL's Indigenous Round.
The boos from the crowd have raised concerning questions about whether they were racially motivated.
Appearing on the ABC's Insiders program, Waleed Aly – one of the most articulate media commentators on the planet and serial nailer of all things social issues – succinctly explains why the former Australian of the Year was booed.
"I think it was the fact that this was some kind of cultural expression that some people found confronting," Aly said.