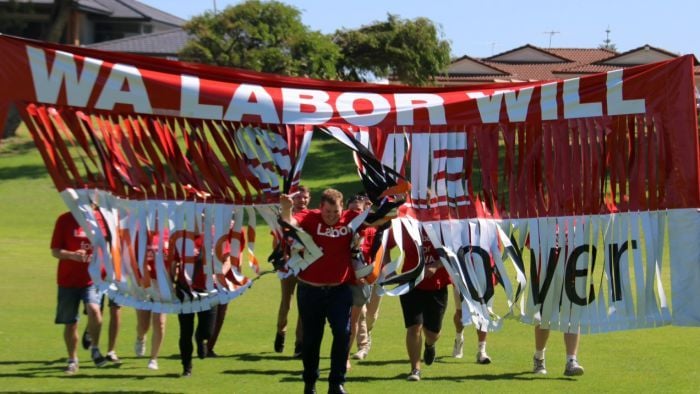 The WA election race has been run and won, with Labor ending eight-and-a-half years of Liberal-National alliance Government by claiming a landslide victory.
As Premier-elect Mark McGowan prepares to form government, here's a look at some of the decisive moments of the election campaign.
Preference deal
Outgoing Premier Colin Barnett repeatedly defended it as a "mathematical exercise" designed to boost the Liberals' chances of winning, but his party's preference deal with One Nation caused plenty of headaches too.
Just under a month until election day, it was revealed the Liberals would direct Upper House preferences to One Nation ahead of the Nationals, in return for a favourable Lower House arrangement with Pauline Hanson's party.
That broke long-standing Liberal policy to preference One Nation last.
Mr Barnett was adamant the deal was not an endorsement of One Nation's policies, but for the best part of a month he still faced questions every time Senator Hanson or one of the party's candidates said or did something controversial.
Mr Barnett lamented late in the campaign the media was "getting spooked by Pauline Hanson" but the questions — and the association — continued to dog the Liberals right up until polling day.
A fractured relationship
The relationship between the Liberals and Nationals, the alliance partners in Government, reached perhaps its lowest point just 48 hours from election day.
After the Liberals proposed substantial changes to the Royalties for Regions program so that essential spending would come from that pool of money, the Nationals went ballistic.
Treasurer Mike Nahan described it as an essential saving worth $800 million, but for the Nationals it was an act of betrayal and the biggest fracture in the eight-and-a-half years of their alliance.
Their relationship had already been in a difficult place following the Nationals' proposed mining tax and the Liberals' staunch opposition to it, but the Royalties for Regions dispute took matters to another level.
The falling out raised obvious questions for voters about how the two parties would be able to come back together to form a workable government if they combined to win enough seats.
One Nation's yo-yo campaign
The apparent surge in One Nation's popularity was the talk of WA's political scene early in the campaign, with suggestions the party could win Lower House seats and end up with the balance of power in the Upper House.
Senator Hanson first visited WA during the campaign in late January, receiving what supporters described as a "rock star" reception, and it appeared One Nation's momentum was growing.