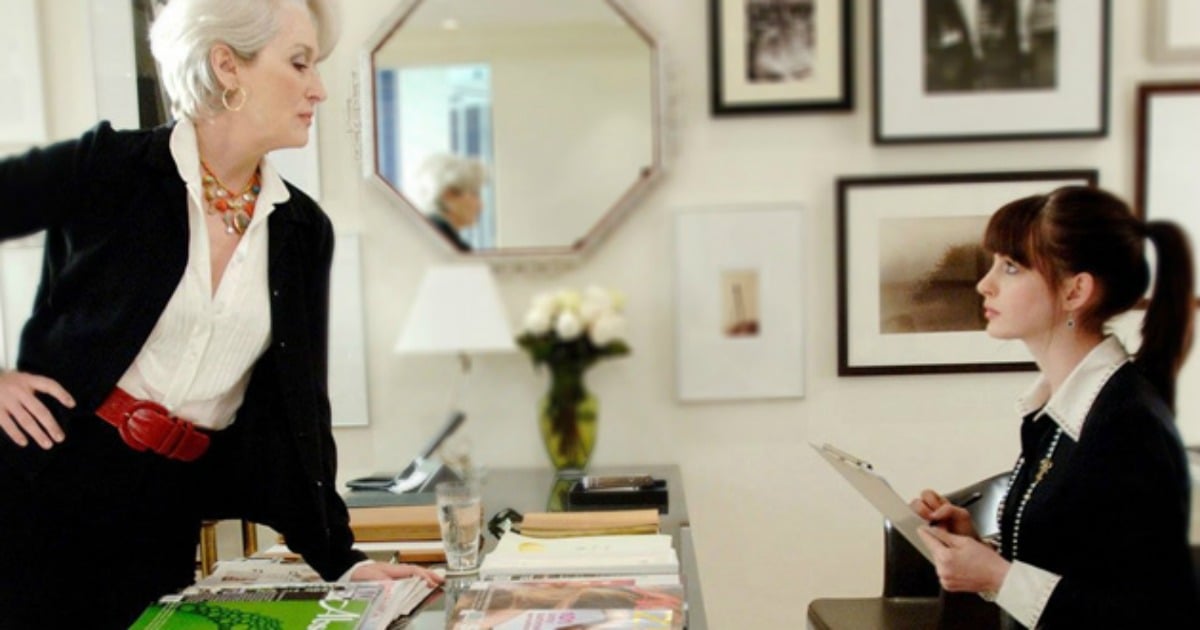 "Don't cry at work. If you are upset, go home and cry in the shower."
This was the advice I once gave a female colleague when she was going through a hard time, leaking tears all over our Excel spreadsheets. It was 2006 and we were climbing the management consulting ladder. To be successful, I felt we should come to the office with both our suits and emotions steam pressed.
Since then, I've changed my attitude. Over the past few years I've unapologetically kept a dating blog while in a public facing role leading client relationships. Vulnerability became part of my professionalism and I let failure and emotion wrinkle around me like a linen suit in the summer time. Online — for everyone to see. The dirtier my laundry, the sweeter the deals?
When a friend read my last post on "Leaving Perfection", he was concerned. "Are you sure you want to be that vulnerable online? You're a leader in a well known design firm. Isn't your open writing style bad for business?"
Would revealing emotions cause others to doubt my professional ability?
Would I forgo the trust I had established with clients?
My answer? Hell, no.
Over the years I have found that being vulnerable leads to much greater business success than staying buttoned up.
Here's why…
Camaraderie: Colleagues know you are human. 
When I first started working at IDEO as a business development lead, I walked around with a nervous twitch. The twitch was caused by a hunger to be productive and a desperate need to prove I could "make shit happen." It was often mistaken for a case of Tourette's Syndrome.
My urgent need to perform made me seem suspicious. I could sell, but could I empathise?
"You would do well in New York," I was often told. This, for a west coast firm, was NOT meant as a compliment.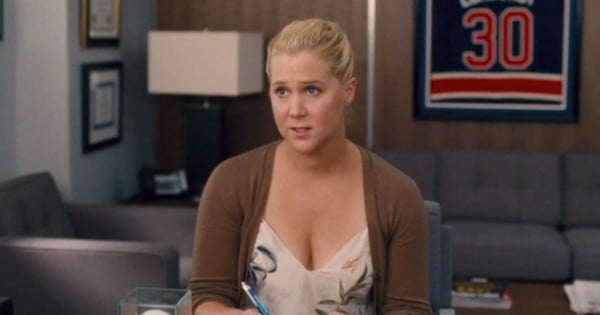 "You'd do well in New York," wasn't meant as a compliment. Image via Universal Pictures.
I kept working hard trying to lead teams and close deals, although I wasn't quite sure what deals to create nor who to include to help me. I felt frenetic, insecure, and alone.
Then an industrial designer stopped me in the hallway, hair wild, eyes alert with intrigue.
"Heidi, I have a confession. I started reading your blog…"
I was surprised. Back then my blog had few followers outside of my mom and ex boyfriends.
He continued, "And um, wow, it was really intimate. I didn't know MBAs like you had emotions. You know, I went through that same thing last year. Maybe we should work on something together. Maybe I can help you."
After that interchange, designers started asking me out for coffee chats and 'get to know you' beers. A year later, half the studio had read about my struggles with perfectionism and tragedies in romance. This led to an invitation to stay at their Burning Man Camp. By being vulnerable and (literally) naked with them, I started to understand the designers I was serving and could better scope programs that mattered. I didn't just sell a lot more work, but I sold programs that our designers wanted to do. It wasn't about selling independently, it was about creating together. The best part about this new approach? My Tourette's went away.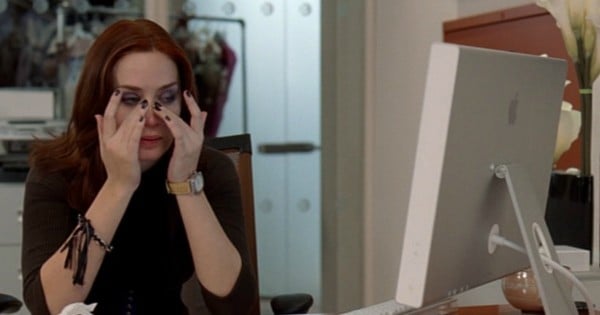 Make like Emily Chalton and show some emotion at work. Image via 20th Century Fox.
Trust: Clients feel you'll empathise.
Two years ago, I was particularly excited about a proposal to work with an established technology company and rethink the future of entertainment. However, right when the statement of work should have been signed, silence ensued. I hit "refresh" on my inbox until my fingers bled. Our bottom line depended on the contract so I called the Vice President of our client company to inquire about the holdup.
"Well, I'll admit. I spent some time Googling you and the team and I came across your blog," he said.
I was horrified. I had just written about freezing my eggs. And my prior post compared dating to mismatched socks. Shit. Had my blog just torpedoed our business relationship?