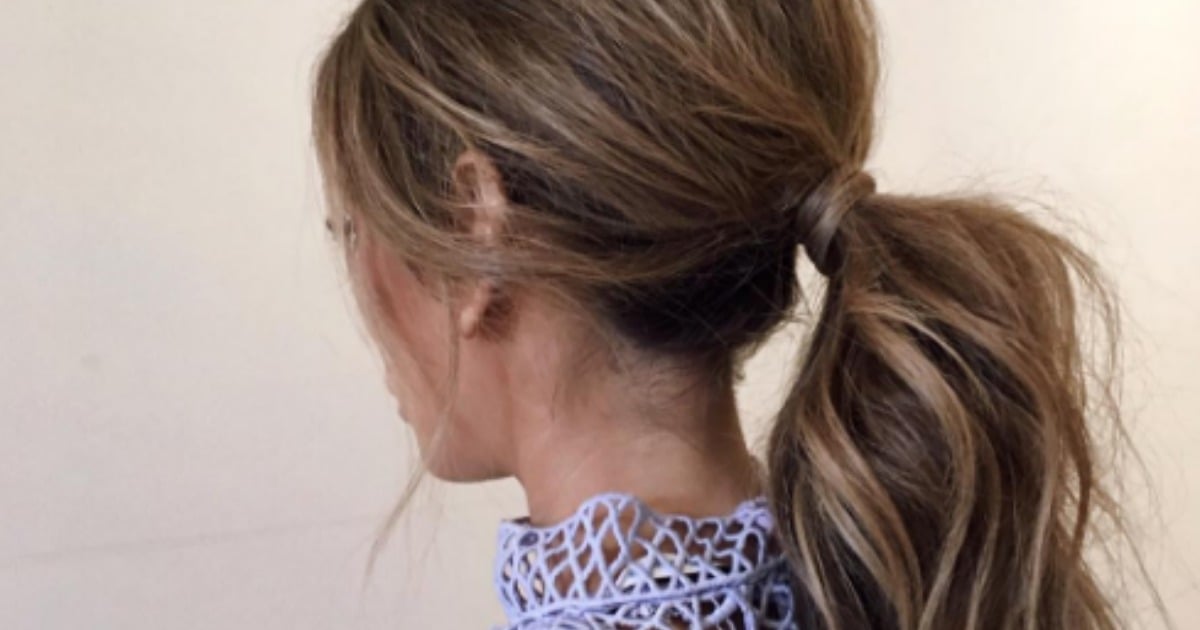 The humble ponytail has been given a major style upgrade. Yep, the staple style's cool factor has gone up – literally.
It's all about volume, texture and the kind of effortless just-woke-up-like-this-mess that actually looks good. Basically, a hairstyle made for Instagram.
Already one of the most popular looks for the Spring racing season, this is one 'do that will carry you all the way through the endless weddings, Christmas and New Year party season ahead.
We asked Philips HairCare Ambassador and international celebrity and bridal hairstylist Lizzie Liros to give us a foolproof guide to nailing the look as seen on the likes of Bec Judd and Nadia Bartel, no extensions needed.
Step 1: Parting.
"Part hair in a centre part and starting about 10 centimetres back from the hairline, pull hair into a relatively high ponytail, leaving the fringe section out," she says.
(Watch: The simple trick to finding your perfect middle part. Post continues after video.)
Step 2: Add volume.
"Before you tie the hair in place, pinch the hair at the crown of the hair and gently pull it out to create volume at the top of your hair," she explains.
"Then tie your ponytail in place with a thin elastic."
Step 3: Wrap it.
"Wrap one thin piece of hair around the ponytail to hide the elastic and pin in place with a bobby pin."
This not only looks good, it's practical too. (Post continues after gallery.)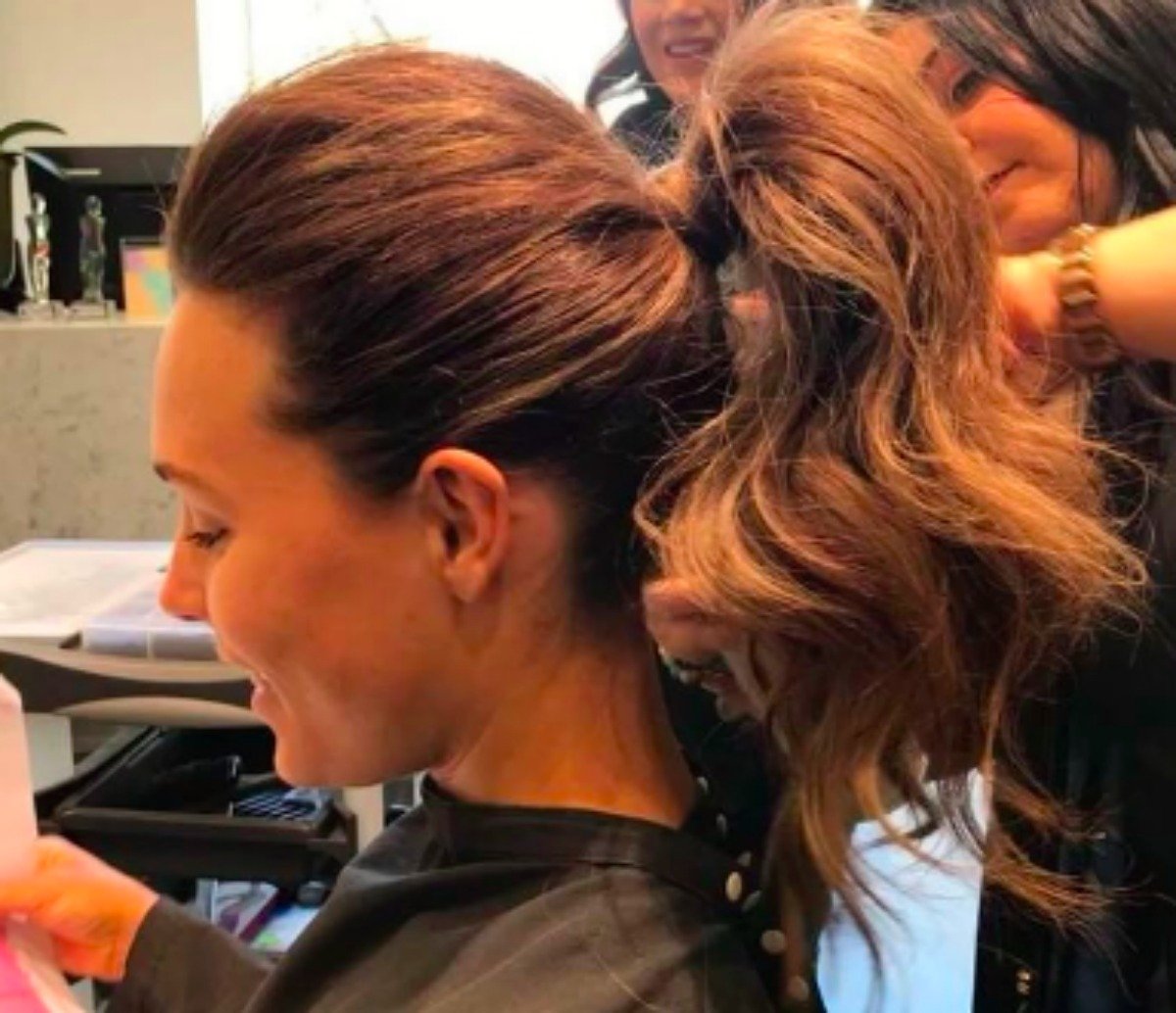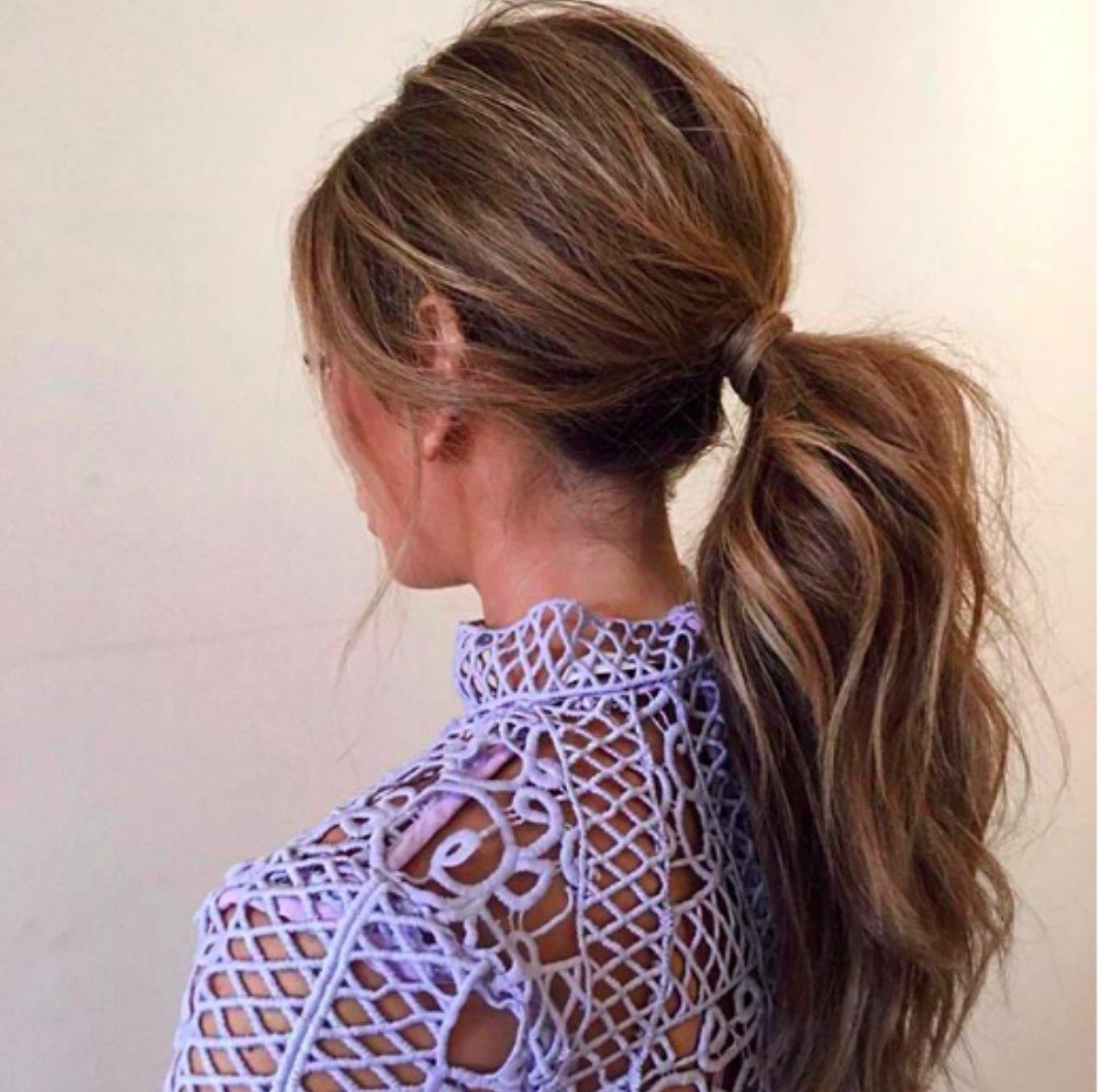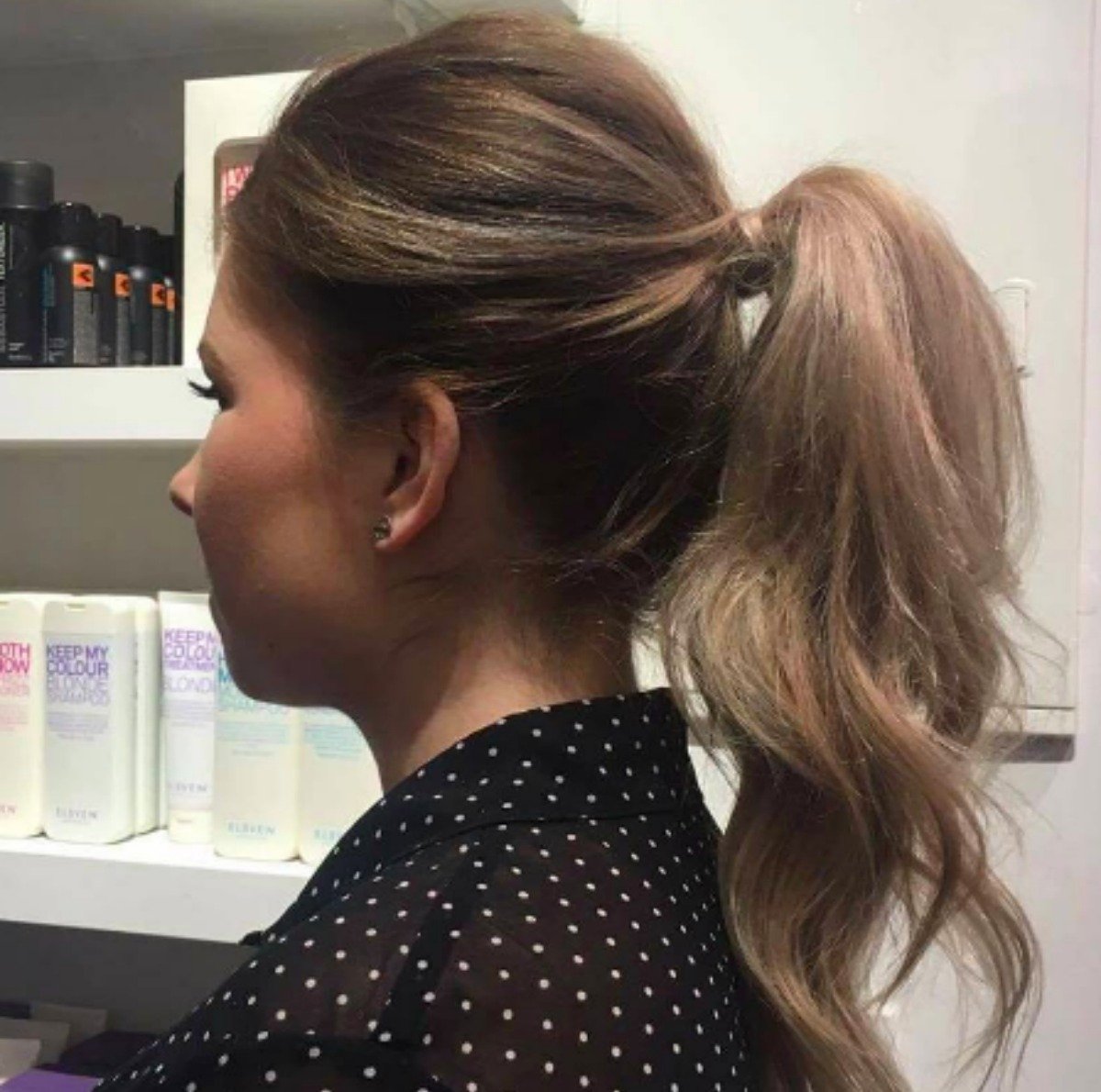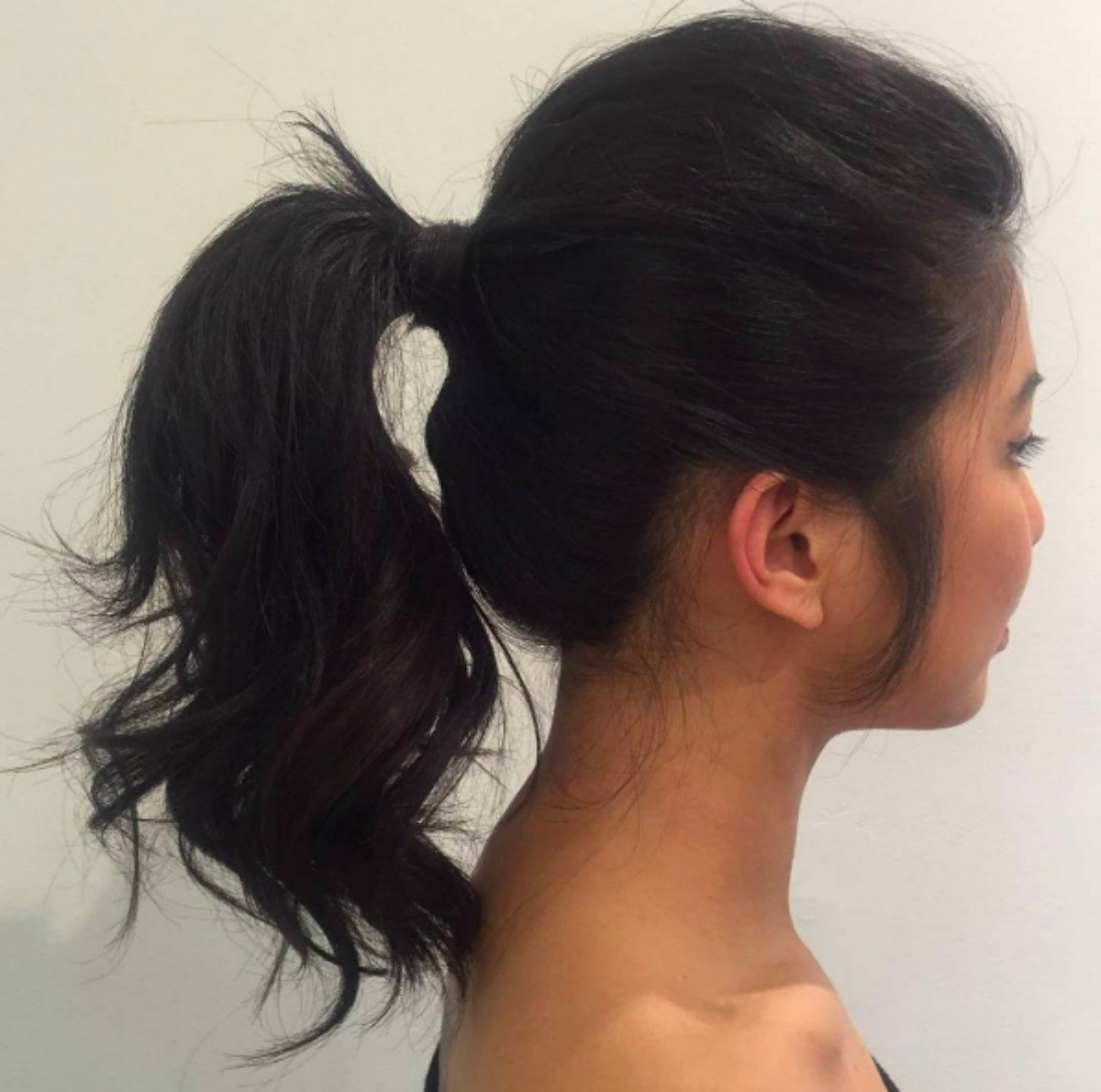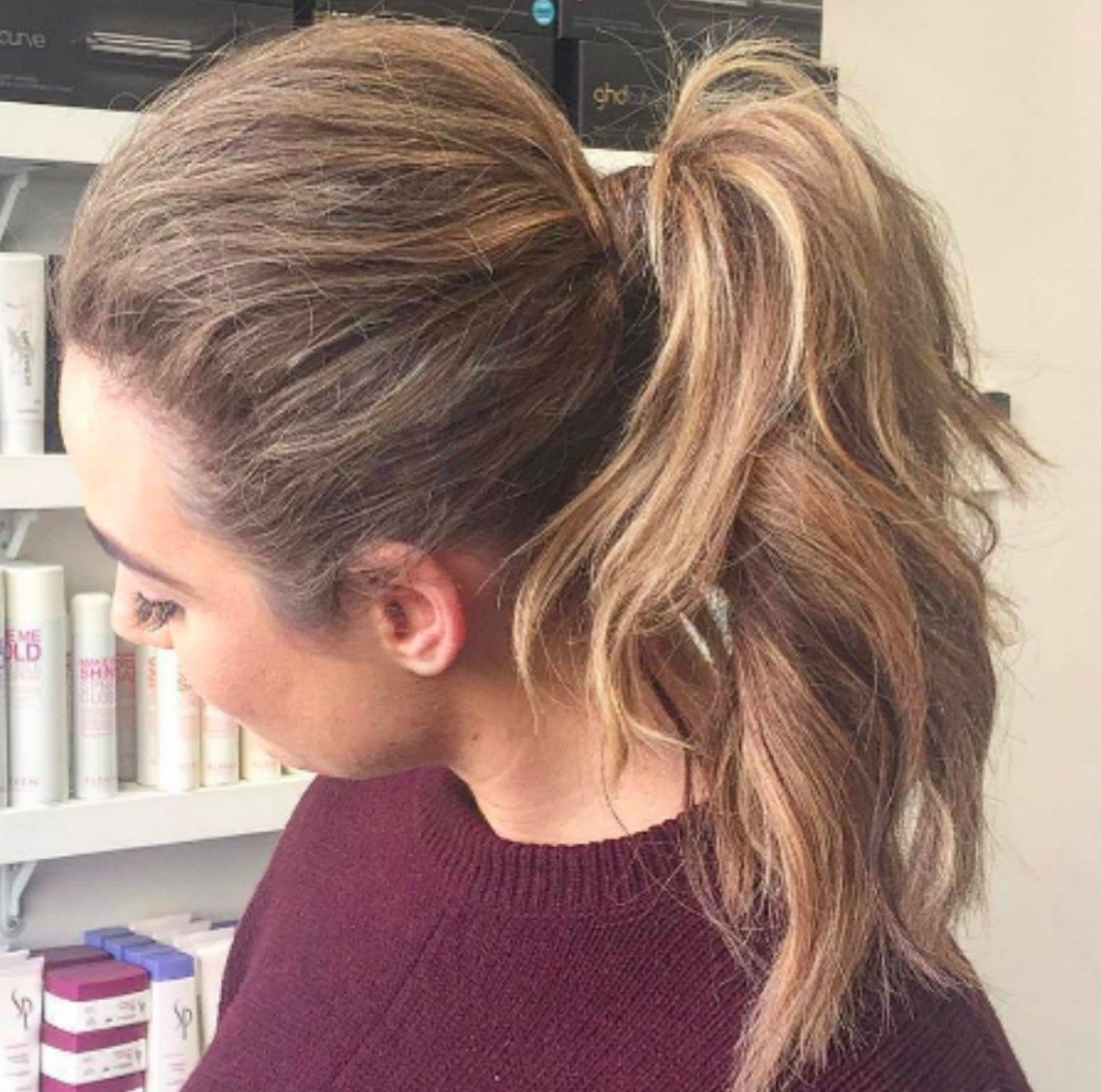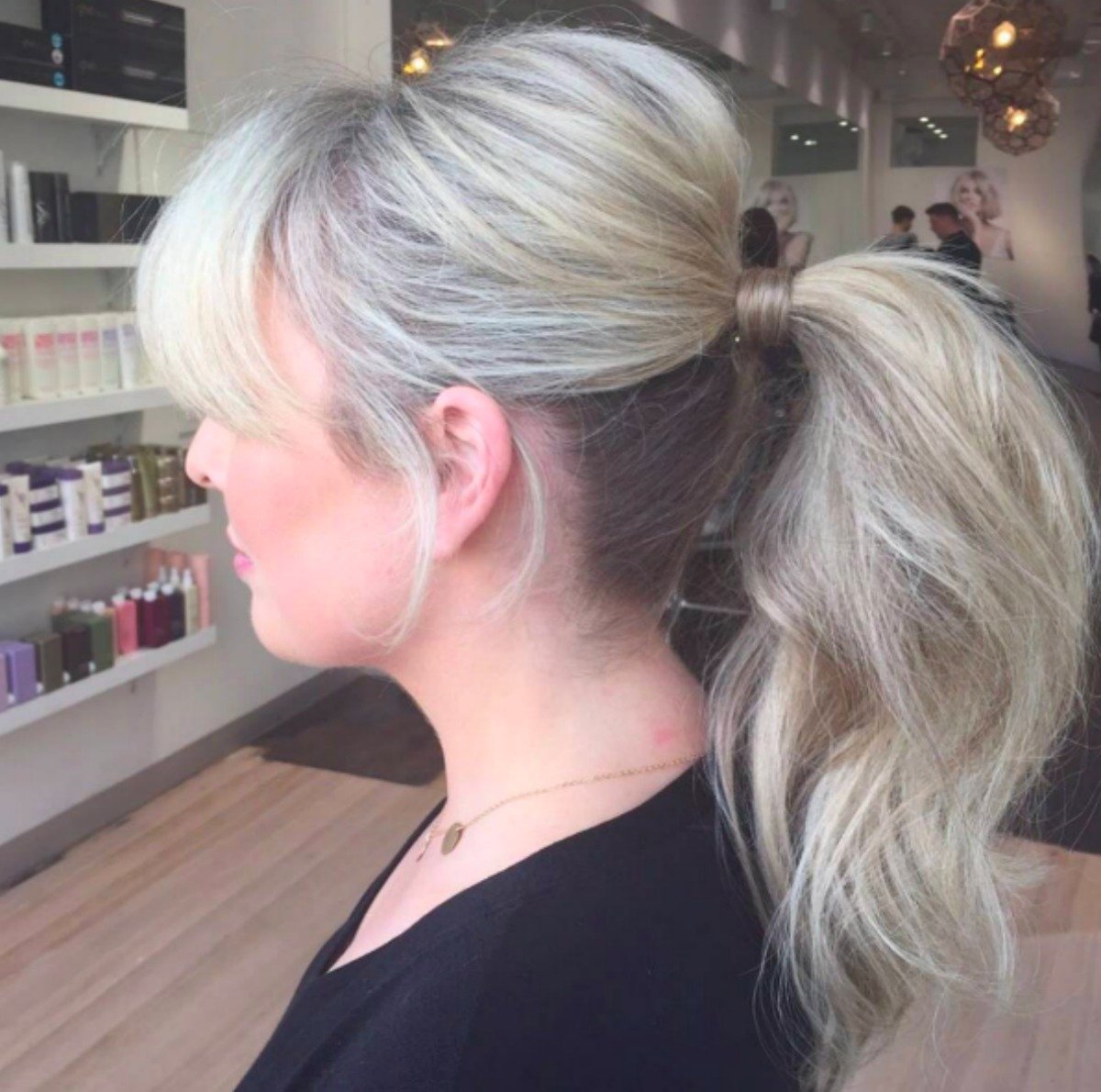 Step 4: Protect your hair.
"Spray the ponytail with a heat protectant spray."
This will minimise any damage to your hair from heat styling tools.
Step 5: Curl it.
"In small sections, curl the ponytail with a straightener like the Phillips MoistureProtect Straightener and allow to cool," she says.
Step 6: Brush it.
This will give it the enviable wave effect.
"Hold the ponytail together as one section of hair and using a vent brush, brush out the curls so that one soft wave is created through the lengths of the ponytail."
Finish off with a light spray of flexible hold hairspray to retain movement or a sleek shine serum.
Image: Instagram/@nadiabartel.