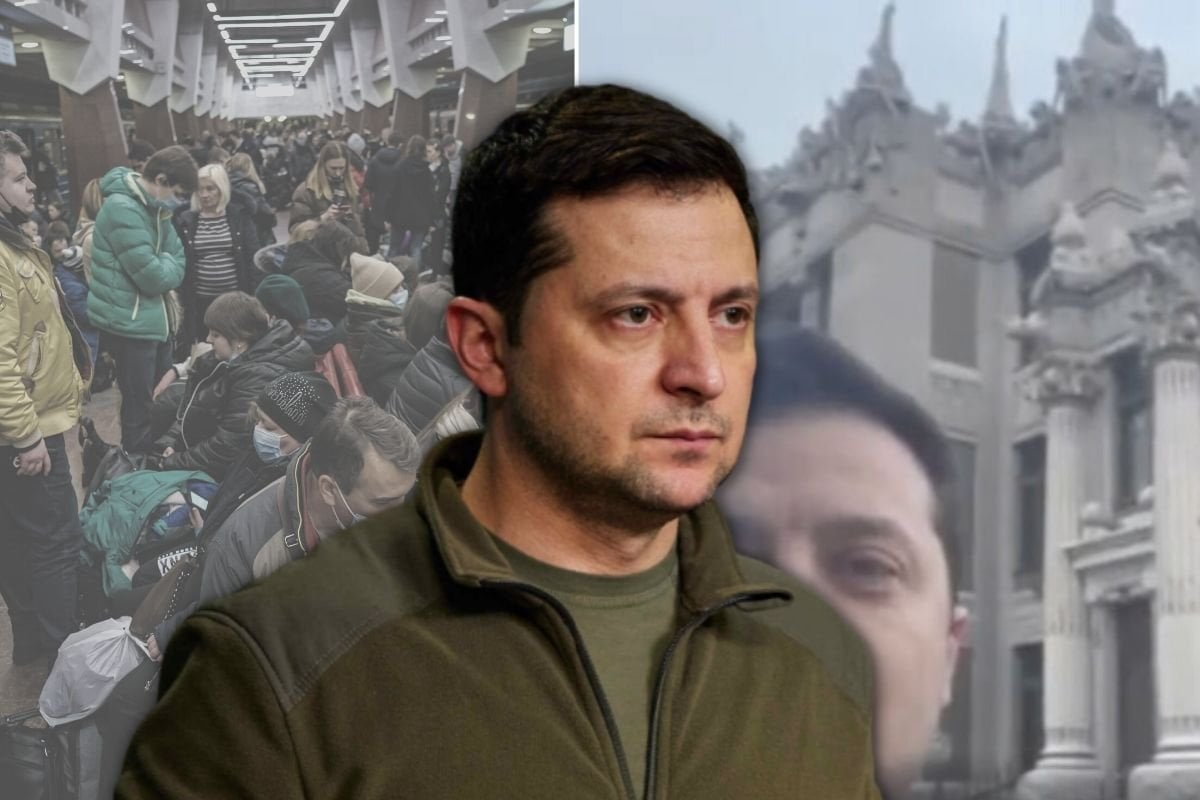 He knows he's Putin's number one target.
He knows Russia has weapons and artillery that well surpass his own.
He knows he's unlikely to survive the current attack on his country. 
But Ukrainian President Volodymyr Zelensky hasn't wavered. 
"The fight is here; I need ammunition, not a ride," he said on February 26, via a tweet through Ukraine's British embassy in response to a US evacuation order.
"The fight is here; I need ammunition, not a ride." - @ZelenskyyUa on the US evacuation offer.

Ukrainians are proud of their President💙💛

— Ukraine's Emb. to UK (@UkrEmbLondon) February 26, 2022
Russia, perhaps, thought they'd be able to utilise his recent dismal approval ratings as they attempt to weaken Ukraine's leadership and (allegedly) install their own puppet government.
Ukrainian satisfaction with Zelensky had fallen to 28 per cent by late 2021, due in part to his inability to keep the overambitious promise he made when he took office three years ago: that he would end the conflict in eastern Ukraine.
Now, according to Kyiv Independent, 91 per cent are behind him.
In the face of extreme adversity, Zelensky has risen to the challenge. He's stood tall for his people. He's shown them why they elected him back in 2019 with a boggling 73 per cent of the election vote. 
He was simply a comedian and an actor who tried his hand at politics, and won. An 'everyman' who promised to bring "professional, decent people to power". 
But now he's showing Ukrainians - and the world - what he's made of.
Listen: Who is Volodymyr Zelensky? Post continues after podcast.
This is a man who knows how to rally. How to communicate in a way that not only inspires his people to defend their own, but shows great empathy and understanding. 
He's not just a politician - he's a leader.