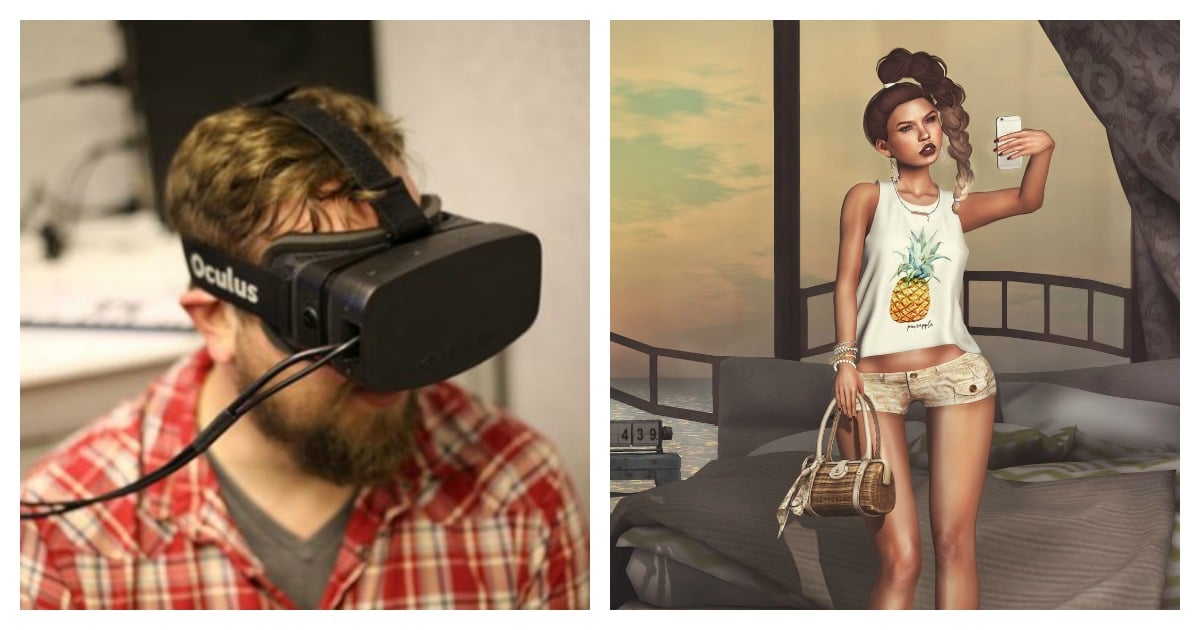 Virtual reality.
It seems like a concept that belongs in a far-flung future of cryogenic freezing, and self-tying shoelaces a la Marty McFly.
But here we are in 2016, and virtual reality is very, very real.
It's fair to say that The Jetsons-flavoured future of our childhood landed with a thud into our collective conscious in March of this year, when Samsung launched their 'Oculus Rift' headset.
The promises of its potential have been infinite: it will allow disabled people to live an able bodied life online! It will be used for military combat training! It will replace teachers, computers, and online shopping! You'll never have to leave the house again!
Virtual reality is not just the new black, it's the new everything.
Within just weeks, the world had their first taste of virtual reality when Occulus Rift released its first incarnation as a gaming device.
Online gamers were able to literally step inside the alternate universes of their computer games, with over 200 games already available.
And as a literal 'second world' of virtual reality flourished from pixelated figures on a computer screen to a hyper-realistic world that felt, well, real – a strange phenomenon that has been simmering away in gaming for years has been thrust into the spotlight.
Male gamers are choosing female avatars, and creating whole worlds – nay, whole lives – online as women. Why?
According to research taken of 375 players of World of Warcraft, 23% percent of male-identified characters choose female avatars, compared to 7% of female-identified players who did the opposite.
With a single session of online gaming sometimes often lasting for weeks or months (not in a single sitting, obviously), gamers become remarkably familiar with not just their own avatar, but also the avatars they are playing with/against.
Understandably, then, the discussions online around the incidence of males-as-female avatars is huge.
Women and men alike feel deceived by their fellow players duplicity. There are women saying they feel 'raped' by interactions with female avatars they found out were male.
There are male players saying it wasn't a sexual decision, but just genuine interest of exploring what it is to be a women – their only chance to do so without judgement.
There are even academics suggesting the choice of online identity could indicate figures of transgender and/or homosexual males in our communities.
It's a complicated topic, to say the least.
This is a phenomenon that has been around since the first online avatar was created decades ago. But the seriousness of a false online identity is taking on a new seriousness.
Many experts feel that games like Second Life are warming up for even deeper, more realistic impersonations of reality under the label of 'gaming', leading to casual – and potentially dangerous – attitudes about identity and identity fraud.