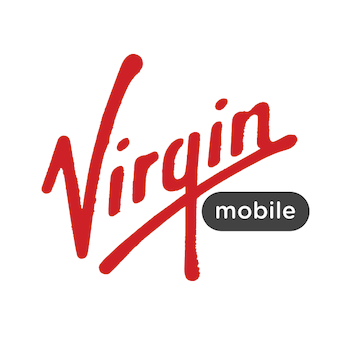 Virgin Mobile outage leaves over 2 million Australians without phone service
UPDATE: Virgin have posted on their Facebook page that some customers would have had their service restored at midday AEST. Affected customers will need to restart their phones.
Mamamia previously reported:
A Virgin Mobile service outage has left over 2 million Australian customers unable to text, make calls or use data. The outage, which affects Virgin's postpaid customers, occurred overnight and is yet to be restored. Affected customers will receive messages that say they are "out of credit" when they try to access the Virgin service.
Virgin made a statement on their Facebook page earlier this morning:
There is currently a network outage affecting some of our postpaid customers. The fault began early this morning and is impacting customers' ability to SMS, call and use data. Please be assured that we have all available hands on deck to resolve this asap. We appreciate the urgency of the situation. As we have more information we will update Facebook and Twitter.
Federal Liberal MP accused of electoral fraud in ICAC scandal
Federal Liberal MP Karen McNamara has been accused of electoral fraud in yet another Liberal Party scandal to be exposed by NSW corruption watchdog, ICAC. McNamara, who is the member for Dobell, the former seat of disgraced Labor MP Craig Thompson, was investigated after she boasted that she had raised $80,000 to $100,000 for state MP Darren Webber's successful 2011 campaign for the state seat of Wyong, despite only having declared $11,082 to the NSW Electoral Funding Authority.
Giving evidence to ICAC on Friday, McNamara said that the additional funds did not need to be disclosed as they were part of a centralised funding system based in Terrigal, and thus not directly linked to the Wyong campaign.

$20 million cost for asylum seeker deterrence advertising campaign
The federal government is spending just under $20 million on its advertising campaign to deter people from seeking asylum in Australia. According to Fairfax Media reports today, the campaign – titled 'No way. You will not make Australia home.' will cost a total of $19,9 million, with the expectation that $12 million will be spent by the end of this year. The campaign contains a variety of online and traditional media advertisements, as well as community consultations and will be targeted at countries such as Afghanistan, Indonesia, Malaysia, Pakistan, Sri Lanka, Thailand and Vietnam.

MH370 relatives leave hotel
The families of the passengers on lost Malaysia Airlines flight MH370 have left their Beijing hotel, one day after Malaysia Airlines said they would stop providing them with free accommodation. Senior officials from Australia, China (where the majority of the passengers were from) and Malaysia will meet early next week to decide on the next step in their search for the Malaysia Airlines jet which disappeared en route to Beijing on March 8 with 239 people aboard.

2250 feared dead in Afghan landslide
At least 2250 people are feared dead and hundreds more are missing following a landslide in northern Afghanistan. So far, 150 bodies have been pulled from the ruined village of Ab-e-Barik after heavy rainfall caused the natural disaster.

Number of Nigerian schoolgirls kidnapped is higher than first thought
The number of Nigerian schoolgirls kidnapped from their boarding school and sold into the marriage market has been revised upwards. Police now believe that 223 of the 276 girls taken by Islamist group Boko Haram are unaccounted for. All 53 girls who escaped have been returned to their families.
For more on this story, click here.

Tough Mudder events linked to diarrhoea outbreaks
Extreme fitness event Tough Mudder has been linked to diarrhoea outbreaks in the US. According to a new report by the US Centre for Disease Control and Prevention, the events – often held on farmland – can expose participants to water and slurry contaminated by foecal matter, which can cause serious illness if ingested. The report investigated an outbreak of diorrhea following a Tough Mudder race in Nevada in 2012.

Adelaide experiences coldest start to May on record
Adelaide has experienced its coldest start to May on record, with tops of just 11.9C recorded in the city on May 1. It was the coldest May day since 1981 when the temperature topped 11.3C on May 18. Sydney, Melbourne and Canberra are also expected to experience some cold days this week, with Canberra getting down to 0C overnight on Sunday.