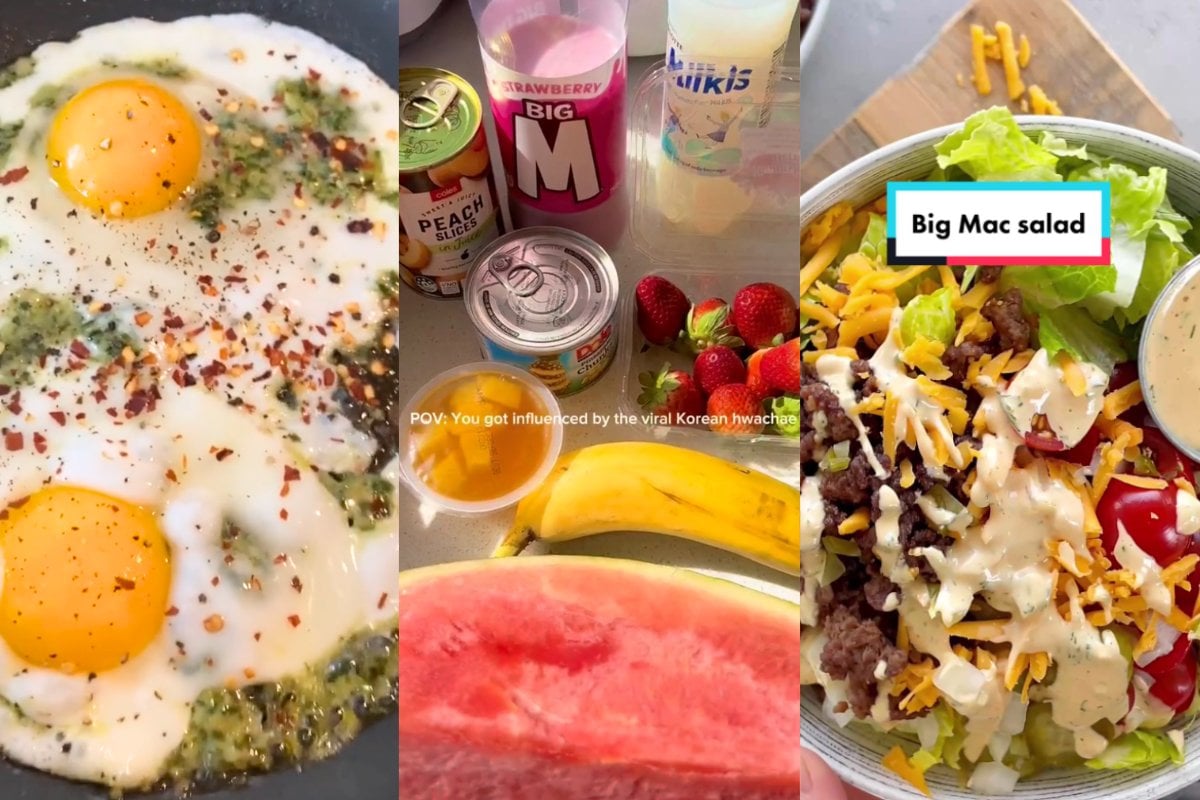 One of the best things about our Aussie summer has to be outdoor dinners and sun-filled barbecues.
We're lucky enough to have the perfect weather for daytime pool parties, or evening dinners on the deck with the family.
As a mum of five, it's easy to let our recipe rotations become mundane, with the same menu items on repeat, night after night.
And when it comes to entertaining, ideas can be... well, scarce, without relying on sausages in bread, overcooked steak and the standard tub of ice cream. That's where places like TikTok can be such a handy source of hyped viral recipes to get you out of your cooking funk.
If you need inspiration, here are seven viral recipes to try that'll transform your next dinner party spread (hello, entertaining season) or personal snack.
Sometimes we need a night free from meat, and with the cost-of-living crisis, it can be a good move for your wallet – so pasta is the perfect way to do it.
The addition of Barilla Pesto is what really brings this Ottolenghi dish to life, proving vegetarian doesn't have to be boring. Barilla is the gold standard, with its creamy, delicious and versatile flavour enabling you to enhance your menu, no matter the occasion. It's a pantry staple that can add such a flavourful twist to a wide variety of everyday dishes like this one (even fancying up your basic toastie).
Ingredients
1 jar of Barilla Pesto Genovese
3 cups (345g) Barilla Pasta (we'd recommend any short, twirled pasta, like Casarecce or Fusilli)
75ml extra virgin olive oil
6 garlic cloves, peeled, thinly sliced
1 medium green serrano chilli or long green chilli, stem removed, halved lengthwise
1 tbsp chopped fresh thyme leaves
2 x 400g cans cannellini beans, drained and rinsed
700 ml chicken or vegetable stock
1/4 cup (60ml) lemon juice (from about 2 lemons)
1 block haloumi (about 200g), very finely grated (a microplane can be handy here)
Method
1. Add oil to a large frypan with a lid and place it over medium-low heat. Once hot, add garlic and chilli, and cook for 2 minutes, stirring often, until garlic is nicely golden.