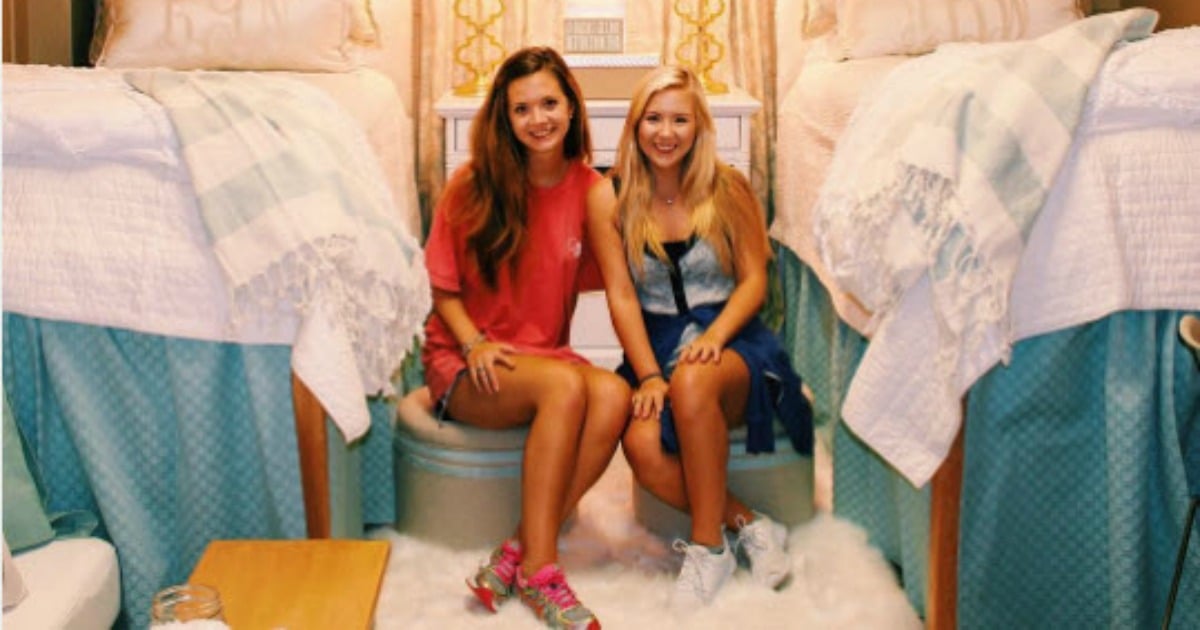 Anyone who has had the horrible pleasure of living on a university campus or renting an inner-city studio will appreciate how difficult it is to luxe-up a concrete shoebox.
I mean, there's a reason you don't tend to see 3x5m living spaces in those glossy home magazines.
But two roommates in the US have gone and given us all a lesson on how to decorate when you're working with with minimal floor space and maximum occupancy. And there's not a limp fern, tattered Audrey Hepburn poster or crocheted Vinnies blanket in sight.
Lindy Goodson and Abby Bozeman's digs at the University of Mississippi began like all dorm rooms: sparse, dingy and slightly prison-like.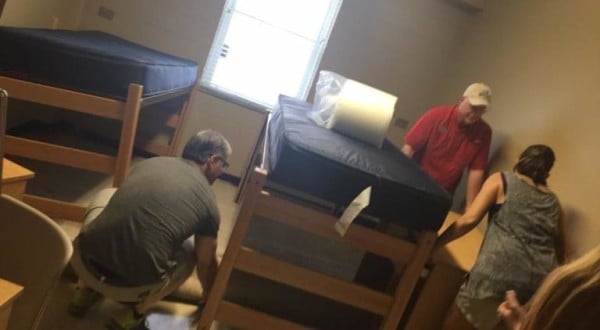 Via Lindy Goodson, Twitter.
But throw in some ruffles, a fluffy rug, a monochrome colour palette and catalogue of cushions, et voila: a dorm fit for two cramped queens and viral status on social media.