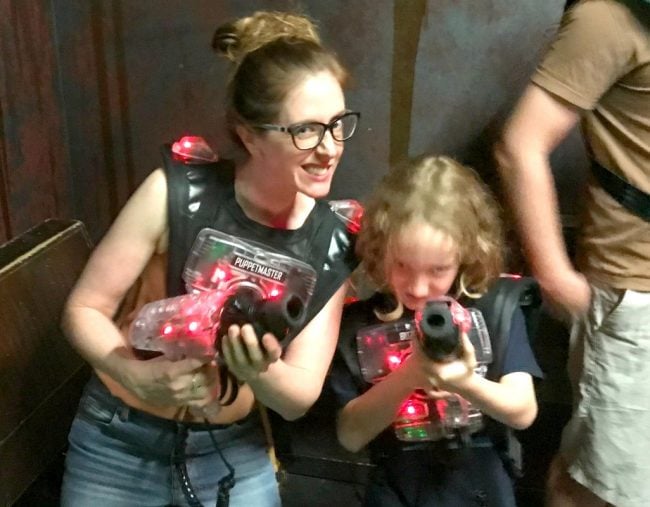 When I was an eight-year-old, way back in another millennium, I loved nothing more than performing dance routines with my best mate, Katie, or playing Barbie dress-ups.
I was (I am not ashamed to say), a traditionally girly-girl with a crush on Scott Robinson from Neighbours and a collection of non-ironic hair scrunchies. I spent a lot of time in a peaceful, fantasy world of flower fairy tea parties and crafting shoe-box beds for my soft toy collection. I had zero interest in weapons or fighting of any sort, and I had no time at all for the likes of Transformers, He-Man, M.A.S.K or any other 1980s 'battle-centric' cartoon.
Fast forward to 2018 and I am mum to eight-year-old Toby, a boy who cannot get enough of the contemporary versions of those TV shows and movies. Teenage Mutant Ninja Turtles, Slugterra, Transformers and the associated merchandise have been on a fairly constant rotation in our house for years now.
His collection of Nerf guns, water pistols, swords, light sabres and shields have their own 'weapons basket' in his bedroom and if he happens to be away from his room, he takes to using any old object as a firearm replacement. I have been shot at by a clothes hanger (makes a good crossbow apparently), a stick, a kitchen utensil (barbeque tongs are popular) and if all else fails, his fingers still make the best pistols.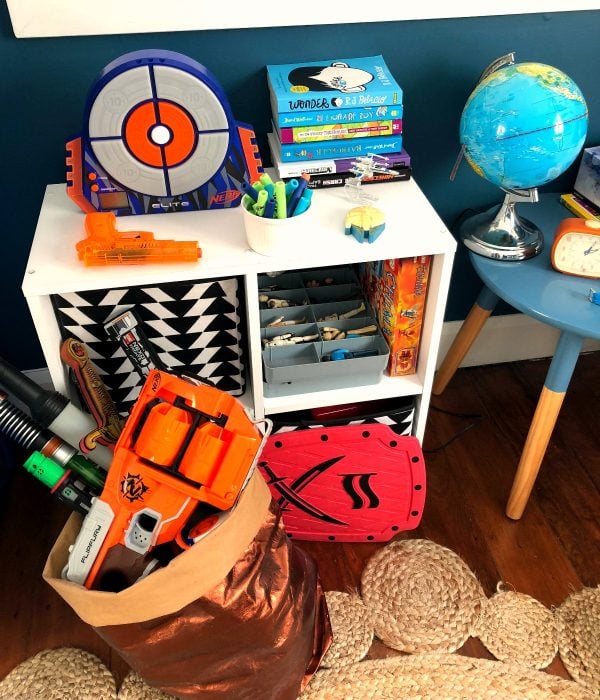 This love of war games is not a recent phenomenon and while he loves reading and outdoor sporting activities, Toby has always been drawn toward the super hero and villain dynamic. There are plenty of Marvel-themed junior Lego sets now collecting dust and a box of age three sized hero dress-up costumes, now safely stored for future use by younger brother Leo.
The weapons themselves haven't worried me too much in the past but when mixed in with a love of Fortnite (now limited to weekends only), his obsession for fighting and shooting at things in real life and online has become at worst a worry and at the very least, highly irritating. I am also slightly sick of collecting and rehoming Nerf bullets that somehow get mixed in with the washing or found in the cutlery drawer.