That Viola Davis won a Best Supporting Actress Oscar for her role in Fences on Sunday came as a surprise to no one. What came as a shock, though, was the performance that accompanied her acceptance speech.
"You know, there is one place that all the people with the greatest potential are gathered and that's the graveyard," the 51-year-old began. "People ask me all the time, what kind of stories do you want to tell, Viola? And I say exhume those bodies. Exhume those stories — the stories of the people who dreamed big and never saw those dreams to fruition, people who fell in love and lost."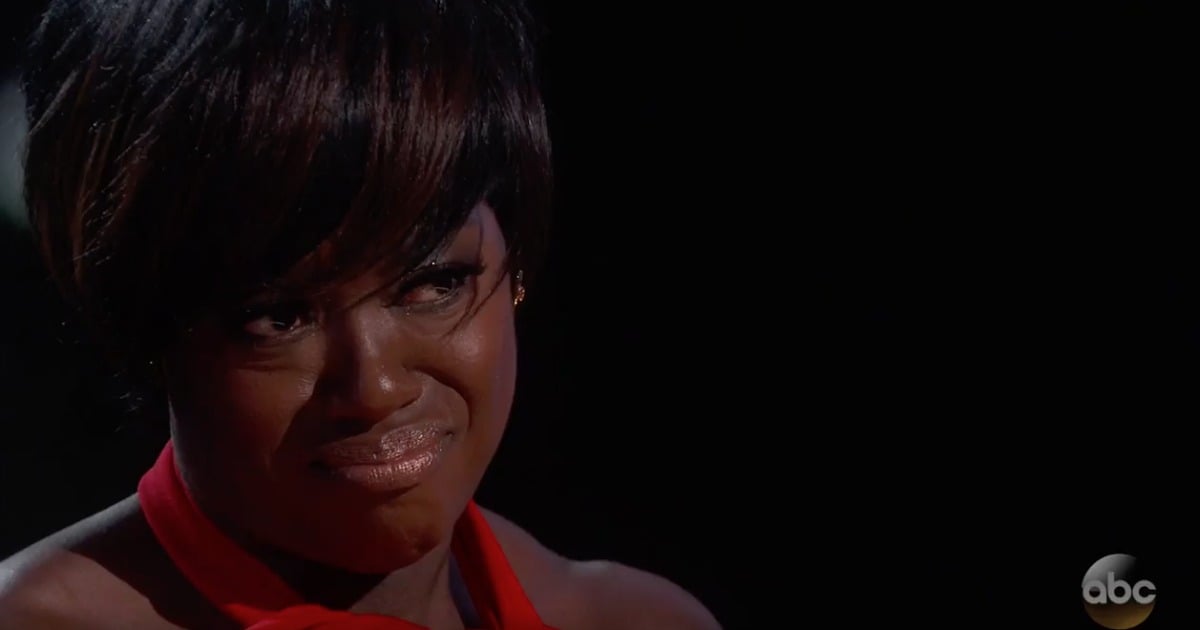 The How To Get Away With Murder star continued, "I became an artist and thank God I did. Because we are the only profession that celebrates what it means to live a life."
Having previously been nominated for her roles in 2008's Doubt and 2011's The Help, Davis then spoke about her parents.
Listen to Mia Freedman, Laura Brodnik, Brittany Stewart and Monique Bowley debrief on the 2017 Oscars. Post continues below. 
"The people who taught me good or bad, how to fail, how to love, how to hold an award, how to lose: my parents. I'm so thankful that God chose you to bring me into this world."
The mother-of-one also gave a shout out to her husband and daughter.
"You teach me every day how to live, how to love. I'm so glad that you are the foundation of my life."