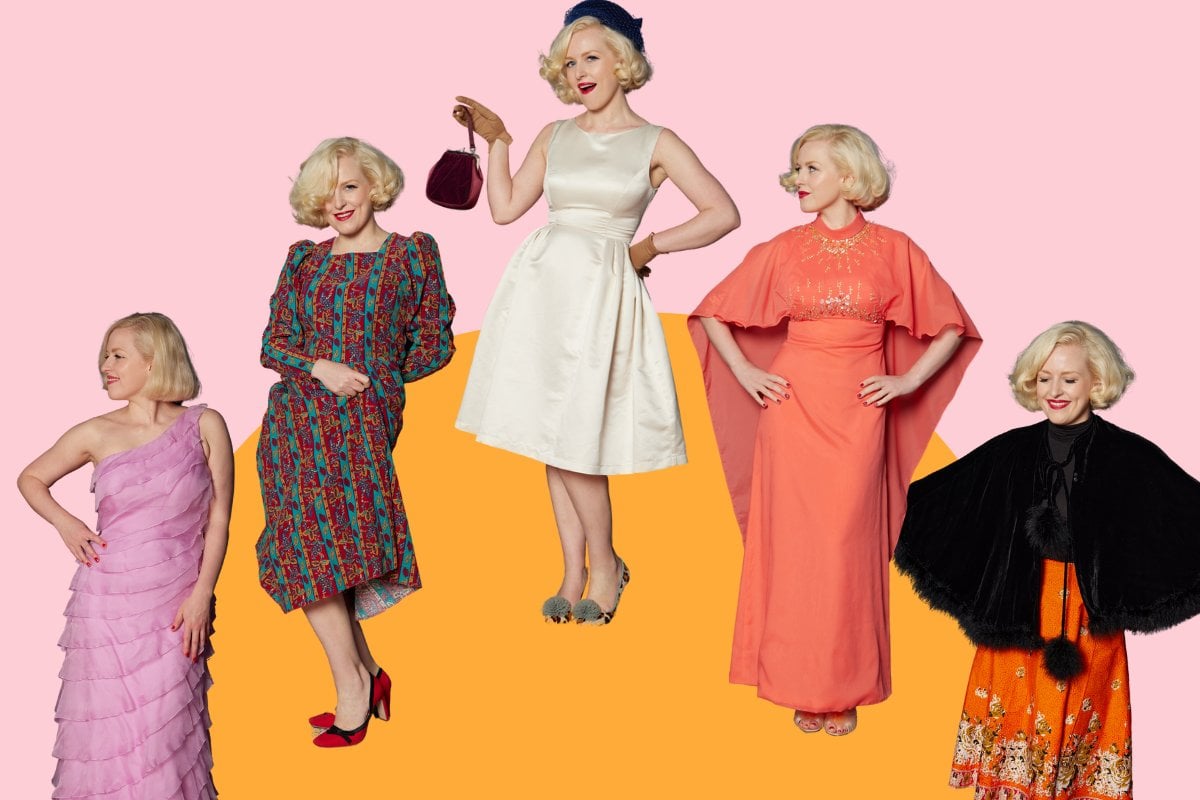 At the end of Melbourne's second lockdown I launched my own online vintage boutique. 
I had been collecting vintage clothing since age 14, and after the pandemic pushed me out of any job security, I decided to take the leap and pursue my true passions - because what did I have to lose? 
Even before I had my own store, I would say that my wardrobe was made up of about 70 per cent true vintage, 20 per cent secondhand, and only 10 per cent of brand new clothing. 
Watch: Mamamia Fashion Crimes: festival chaps. Post continues below.
The reason I had almost always opted to wear vintage above anything else, was that I wanted to be unique, and never fearing walking into a room wearing the same thing as the next person. 
I also found that the structured shapes of the past flattered my hourglass figure, and that the quality of vintage garments was far superior to any modern day piece that was within my price range.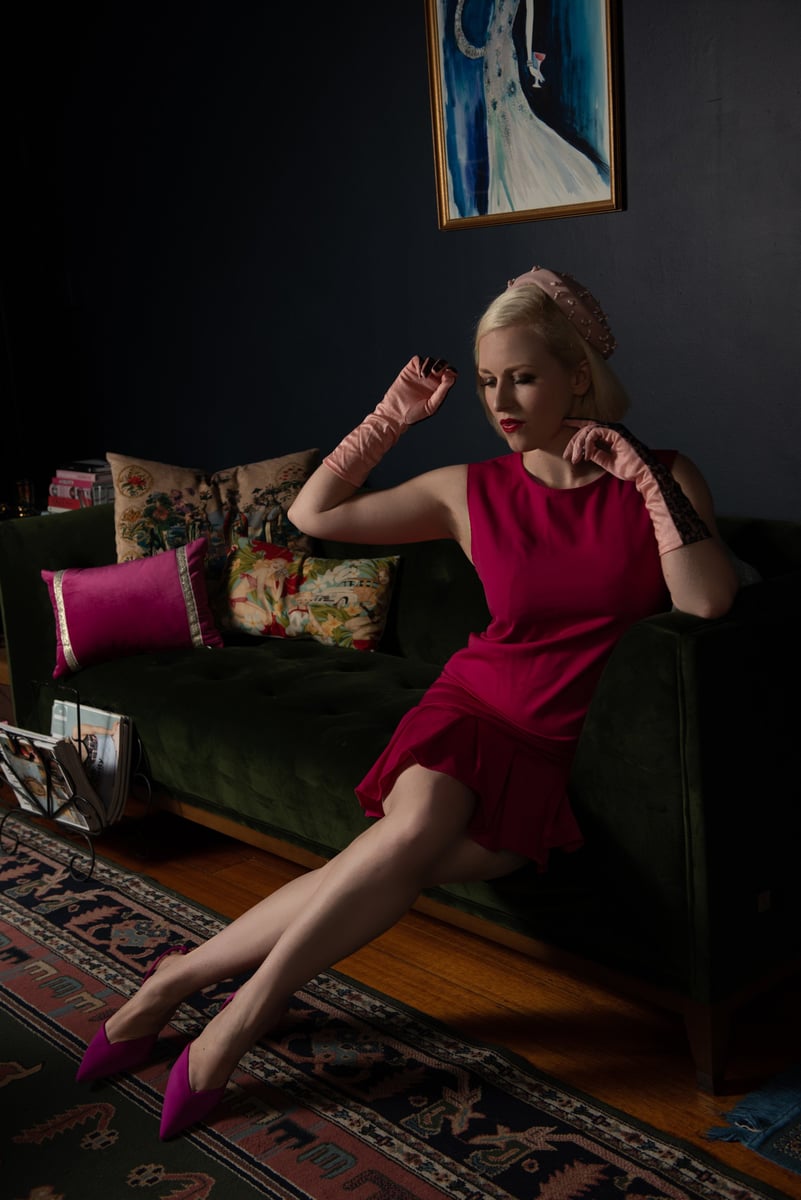 Image: Tasha Tylee / Hunter & Bloom Photography.