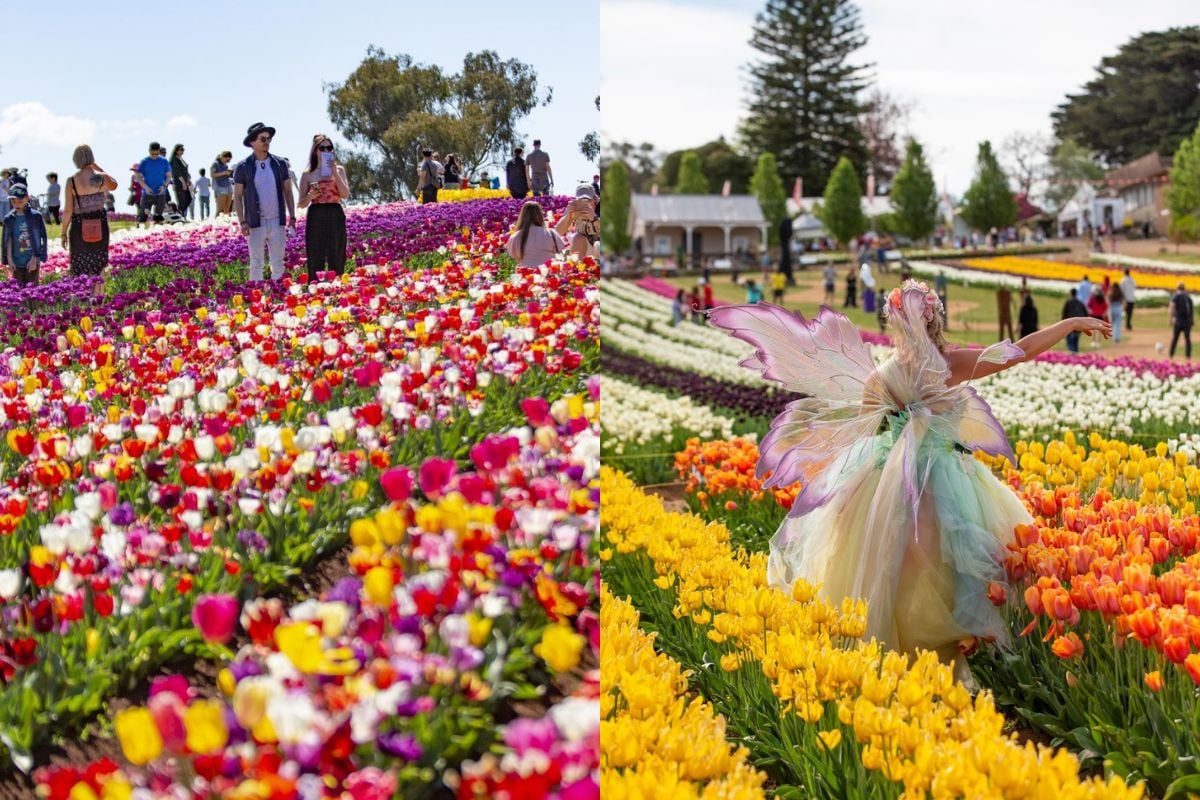 I always try to plan a couple of special things for my kids each school holidays. I have been in planning mode for the September school holidays and to be honest, I was filled with dread at the thought of sitting drinking bad coffee while they leap around at one of those trampoline inflatable places for the fifth school holidays in a row.
And, yes I did think about doing a theme park these holidays, but I know in my attempt to be a 'fun-mum' I'll get dragged onto some kind of whirly-twirly thing and end up with a week-long funny tummy (this used to happen to me when I was young, so I can only imagine it'll be worse now I'm middle-aged).
Then I found it, the Tesselaar Tulip Festival, and knew that this was the perfect school holidays outing for our family. It gets my kids off screens and out in nature, and there's Bluey and Peppa Pig shows they'll love, plus treasure hunts and a fairy garden. I will get to roam through fields of tulips and pretend I'm having a European summer, and my husband can chow down on poffertjes (Dutch mini-pancakes) and croquettes – which was the staple diet of our trip to Holland ten years ago.
What is the Tesselaar Tulip Festival about?
The Tesselaar Tulip Festival is a perfect day out for the whole family, with great food, activities and experiences, live entertainment, and lots of fun. Only an hour from Melbourne, in a town called Silvan, guests can delight in the over a million spring bulbs (mainly tulips, my absolute favourite flower) that will be on display throughout the festival.
The festival team have developed a program the whole family will enjoy. The kids particularly will love the children's week activities which run for 2 weeks of the festival and there are Bluey and Peppa Pig stage shows each day, plus lots of other free kids entertainment such as an interactive wildlife show, a fairy hollow, Dutch games and a tulip train. And for the adults, there is delicious food, long beautiful walks, markets to shop at, and happy, satisfied kids.