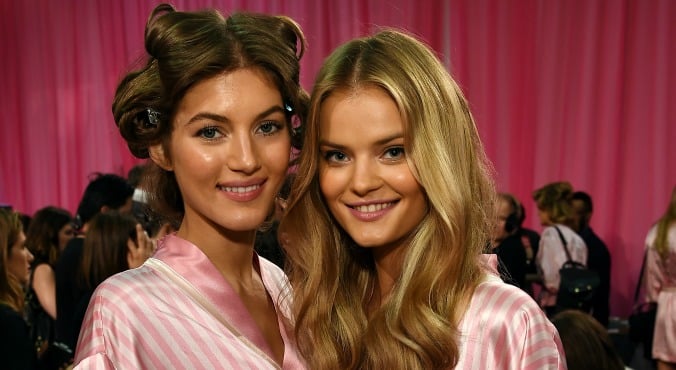 Image: Getty
In case you hadn't seen it all over your news feed, today was the Victoria's Secret Runway Show — i.e. the time of year that either makes you run out for a gym membership, or weep at the sad state of your own underwear drawer.
While the intended focus of the show is the (let's be honest, kind of impractical) lingerie, we're all about the backstage selfies and the hair and makeup.
Unfortunately, if you were holding out for some more revolutionary styling compared to previous years, you're probably going to be disappointed.
Although there were some new faces making their debut on the runway (we're looking at you Gigi Hadid and Kendall Jenner), in the hair and makeup chair it was business as usual: long, loose beach waves and glossy pink lips. Surprise, surprise.
Clearly it's a formula that works, but we wouldn't mind a pixie cut or a deep lip here and there.
The "soft bombshell waves" that have become a Victoria's Secret tradition were created with a tool called The Beach Waver, which was developed by celebrity hairstylist Sarah Potempa. The models' hair was then kept in a net and pinned up to ensure the style set while they were waiting back stage.
Don't be fooled, though; while the hair style might look effortless (and voluminous... and so darn good) it's not a one-man job, as demonstrated in this backstage shot from the Victoria's Secret Snapchat: