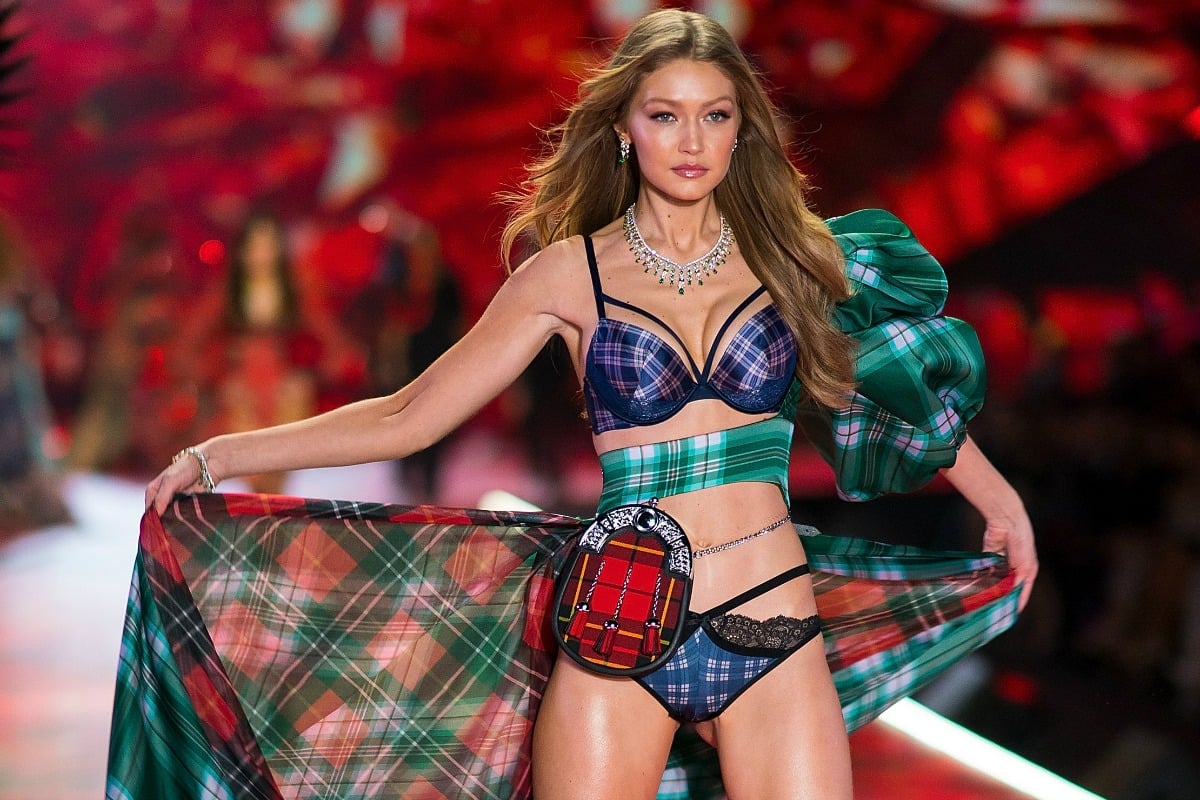 The 2018 Victoria's Secret Fashion Show is upon us once again, but before you watch the the telecast or deep dive into the runway images filling up your Instagram feed you need a quick and timely reality check.
The annual Victoria's Secret show is pretty much the most famous fashion catwalk of all. Where the world's top models, known as "angels", show off the new lines of lingerie while a superstar musician bangs out some poppy tunes and the front row is packed with celebrity faces.
The other thing that always happens each year like clockwork, with the same regularity as people fighting over whether or not Love Actually is actually a good Christmas movie, is that women take in these photos and videos and immediately start to feel bad about their own bodies.
Phrases such as "well, I'm never eating again" and "I'm off to spend the next three days at the gym" are regularly posted across my social media feeds by friends and women I follow. It seems to send them, and so many others into an uncomfortable, and dangerous body image spiral.
I'm not telling you not to watch the show or trawl through the images if you're really just looking to enjoy the crazy costumes or the theatrics of the show. I'm asking you to be mindful that the journey these models went on to walk about in the bodies you are seeing on screen was at times painful, unhealthy and incredibly damaging.
So, here are five disturbing stories to keep in mind while watching the Victoria's Secret show.
1. The pressure to lose weight can lead to depression.
Former Victoria's Secret model Erin Heatherton said she stopped working with the brand in 2013 because after being with them for four years, the pressure to lose weight was having a very damaging effect on her. "My last two Victoria's Secret shows, I was told I had to lose weight," she told Time Magazine at the time. "I look back like, 'Really?' I was really depressed because I was working so hard and I felt like my body was resisting me. And I got to a point where one night I got home from a workout and I remember staring at my food and thinking maybe I should just not eat."
2. Some models stop eating completely more than a week before they film the show. 
After giving birth to her first child in September, supermodel Adriana Lima detailed how she prepared for the Victoria's Secret show in an interview with Grazia. She said she worked out twice a day and then nine days before the show she would only drink protein shakes and consume no food. Then two days before the show, she said she decreased her intake of liquids (including water) to prevent water retention and from 12 hours before the show, she fasts entirely. That means she eats and drinks nothing at all.