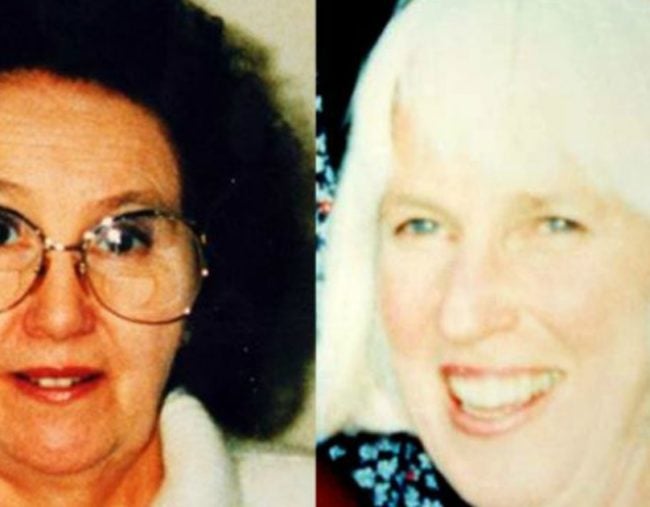 Nearly 30 years after two women were murdered in a Victorian hair salon their killer remains a mystery, with a second coroner's inquest unable to identify who stabbed them.
Margaret Penny and her hairdresser Claire Acocks were found beaten and stabbed to death at the Old London Coiffure in Portland in May 3, 1991.
Their bodies were found after Ms Penny failed to meet a friend for afternoon tea.
She had arrived for her regular 2pm appointment with Ms Acocks about 15 minutes late that Friday.
Ms Acocks was last seen alive at 3.05pm when she went outside to collect something from her car.
The investigation into the Portland murders has spanned two decades and still remains cold. @CrimeStopperVichttps://t.co/PGOlbQgFhN

— The Standard (@WboolStandard) June 30, 2017
Neighbours reported hearing screams about 3.30pm and a door slamming.
Ms Penny's husband Robert was charged with the murders in 2015 but died before facing a committal hearing.
His charges came after the cold case was reopened in 2013 and 20 years after the first, inconclusive inquest in 1995.
Penny had long been a suspect because within hours of the murders, he made comments to family members that police later deemed suspicious, the Victorian Coroners Court was told during the inquest.
Police interviewed 6000 people, and despite suspicions against Penny, others could not be ruled out.
On Friday coroner Jacqui Hawkins said she was still unable to pinpoint the killer.
"During an extensive 26-year investigation, police have identified a number of potential suspects; some of whom will never be eliminated," Ms Hawkins wrote in her findings.
"Therefore, the murders of Mrs Penny and Mrs Acocks remain unsolved. Consequently, this homicide investigation remains open."