THE ICE QUEEN HATH MELTED.
Victoria Beckham, aka Posh Spice, aka Queen Of The Furious Pout has teamed up with Vogue to write a letter to her 18-year-old self.
And do you know what? It's actually really sweet. And funny.
(Yes, you read that correctly: Victoria Beckham is being sweet and funny.)
In a feature-length article framed as a letter to her younger self, we see a candid side to Victoria Beckham that we don't see that often. She addresses everything from her early days as a Spice Girl to her marriage to footballer David Beckham, and is surprisingly down-to-earth about her 20+ years in the spotlight.
Here are our favourite moments.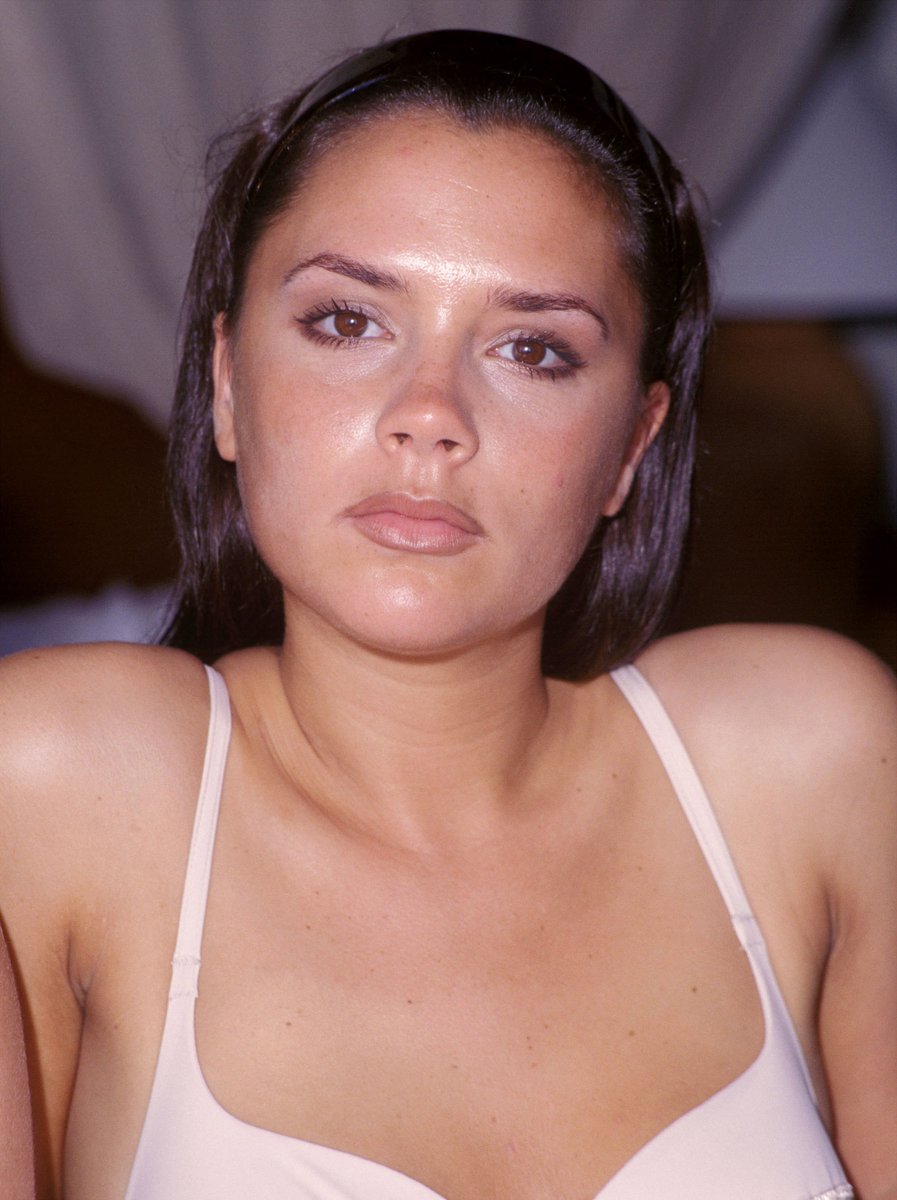 On being bullied...
Beckham begins her letter to the 18-year-old Victoria Adams, a plump and overwhelmed student at the Laine Theatre Arts College. She describes her younger self as someone who 'never fit in'.
"Do you recall that first day at secondary school?" she asks.
"Most children were wearing their own coats and had the latest cool bag, but not you. Kitted out in the full St Mary's High School uniform, you stood in the freezing playground while other teenagers walking past threw soggy tissues and old Coke cans that they plucked from the puddles."
This, however, was what Beckham says set her up for success: