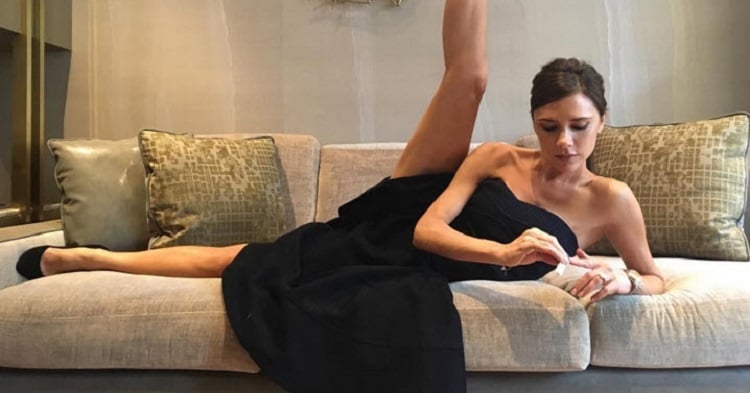 Victoria Beckham's Instagram account is currently alight with followers debating whether or not one of her recent images has been the victim of Photoshop.
The image in question is an outtake from the May edition of China's Vogue, where Beckham poses in a loose-fitting shirt.
In the image, Beckham appears to have lost a few things — no, not weight — no, not style.
It seems as though Beckham has lost the connection between her leg and her body.
If you look between her thigh and her leg, you may see a gap -- or you may see white underpants, a continuation of the shirt or anything else that has been suggested in the 1747 comments on the photo that discuss it.