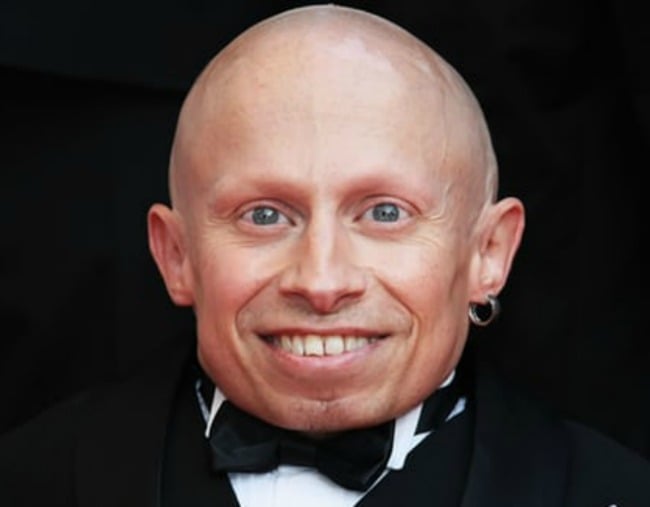 Austin Powers star Verne Troyer has died aged 49, his official social media accounts have confirmed.
No cause or place of death was given, but the diminutive US actor, best known for playing Mini-Me in the spy comedy films, had openly struggled with alcoholism.
Earlier this month, the Hollywood star, who was 81 centimetres tall due to a genetic disorder causing dwarfism, had been admitted to hospital in Los Angeles.
A statement posted on his social media pages on Saturday read: "It is with great sadness and incredibly heavy hearts to write that Verne passed away today.
"Verne was an extremely caring individual. He wanted to make everyone smile, be happy, and laugh.
"Verne was also a fighter when it came to his own battles. Over the years he's struggled and won, struggled and won, struggled and fought some more, but unfortunately this time was too much.
"You never know what kind of battle someone is going through inside. Be kind to one another. And always know, it's never too late to reach out to someone for help."
Troyer became a celebrity and pop-culture phenomenon after starring alongside Mike Myers as Mini-Me, the clone and sidekick of villain Dr Evil, in two of the three Austin Powers films.
Mike Myers' statement on the death of 'Austin Powers' actor, Verne Troyer: pic.twitter.com/FshPaZSTqP

— Ryan Parker (@TheRyanParker) April 21, 2018