A distraught Venus Williams has broken down in tears during a remarkable press conference at Wimbledon.
The five-time champion eased through her first-round clash against young Belgian Elise Mertens on No.1 Court, but found questions about her recent involvement in a fatal car crash a far tougher proposition.
Williams gave a series of vague responses when asked about her emotional state following the incident in Florida on June 9, where a 78-year-old man died.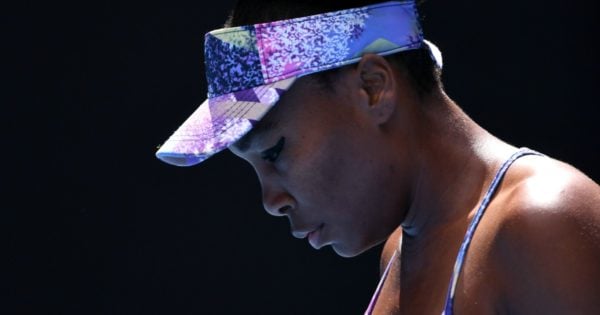 The man's family have filed a wrongful-death lawsuit against the 37-year-old, saying his death was the result of her negligence - and the enormity of the incident was clearly playing on the mind of the usually loquacious American.
"I prepared for a lot of matches, tried to get ready for whatever my opponent will throw at you, but you can't prepare for everything," said Williams, when asked about how she was dealing with the fallout from the crash.