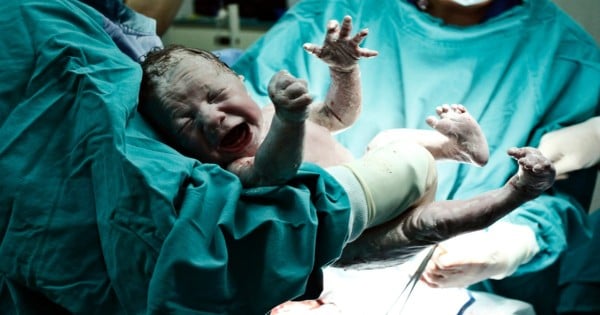 Why is it we think of vaginal births as the ideal way to give birth?
Why do we just assume vaginal birth is necessarily safer?
Why aren't women told of the risks and possible compilations of vaginal births including tearing, haemorrhage and incontinence?
Why do we think vaginal births are the best thing for mother and baby?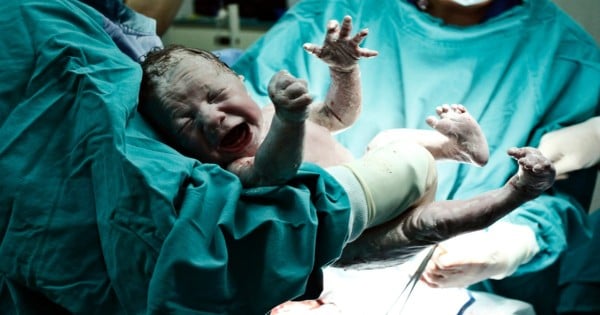 Why do we assume vaginal birth is necessarily safer? Image via IStock.
That's the subject raised by researcher Mairead Black from the University of Aberdeen.
Writing for The Conversation Ms Black says that hospitals still treat vaginal birth as the default birth mode for most women, despite its risks.
In fact 9 in ten women who have a vaginal birth will either suffer a tear to the genital region or require a surgical incision during delivery.
Black says that one in six women end up having an operative vaginal birth, such as use of forceps associated with faecal incontinence and pelvic organ prolapse in later life.
New Scientist pointed out in an article last year that a landmark Swedish study found that 20 years after giving birth, 40 per cent of women who had a vaginal delivery had some form of urinary incontinence, compared with 29 per cent who'd had a Caesarean.