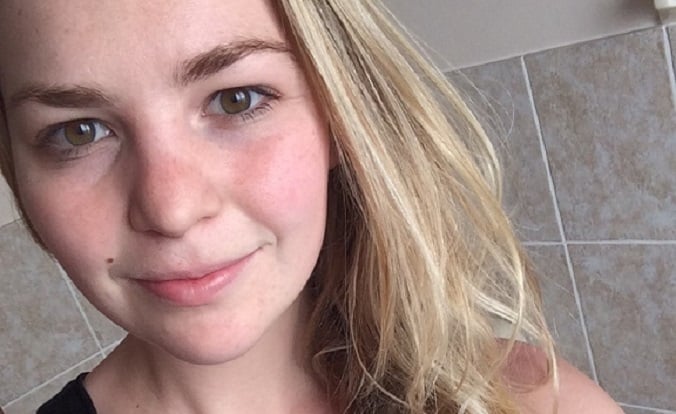 Image: supplied
I've always been kind of mean to my skin.
I put it through a lot, you see. Sweaty gym sessions, freezing cold skiing holidays, super-windy surfing and sailing sessions, long walks in the sunshine – the list goes on.
And yet I haven't taken particularly good care of my skin over the years. I haven't always stuck to my nightly cleansing routine and I haven't always taken my make-up off properly.
I definitely haven't invested in proper products for my skin. Until four weeks ago, I was using a mix of free products from work, cheap products I'd picked up from the supermarket and nice products I'd snaked from mum (thanks mum!).
I never bothered with a cleansing routine in the morning, only at night. After cleansing, I'd use a bit of rosehip oil and maybe a bit of eye cream if I could be bothered. Very occasionally, I'd exfoliate, and maybe get a facial once every couple of years.
My skin was not terrible, but also not great. It was dehydrated and dry to touch. It was dull, and always required some illuminator and foundation to brighten it up. And I would invariably at least have one break-out on my face at all times, even if it was just a small one.
But then the Clinique Sonic System Purifying Cleansing Brush came into my life and changed it all up. Now, the skin on my face is so soft that I would like to personally invite you all over to my house to touch and admire it.
Okay… not really. That would be a bit weird. But I do find myself randomly touching my face and admiring how much it's changed in just a few weeks.
But let's get back to the beginning and talk through all of this. In fact, I've taken it upon myself to answer all of the questions that I imagine you have about the brush.
What is this amazing brush thing?
It's the latest from Clinique – a cleansing brush that is so gentle that you can use it on your skin every day. It works in conjunction with their 3-step system, which consists of a cleanser, exfoliator and moisturiser and aims to give a deep cleanse to your skin and lift off dirt and make-up that wouldn't be reached with hand-washing alone.
The result? Your skin is squeaky-clean in a way that it's probably never been before, and all products you use on your skin are far better absorbed.
How are you supposed to use it all?
You start by using the brush once per day – at night is best – and then also using it in the morning.