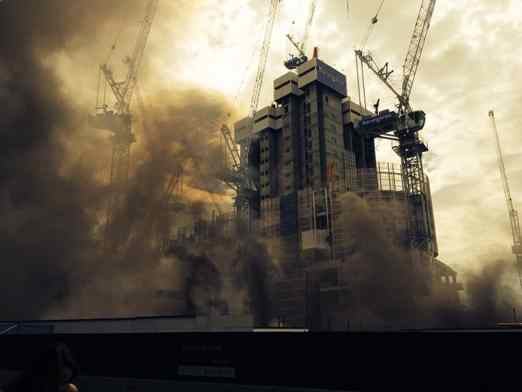 Your speedy update on all the day's big stories: Wednesday, March 12, 2014
Packer's Barangaroo casino site ablaze in Sydney
A serious fire has broken out this afternoon in the basement of James Packer's Barangaroo building site in Sydney. Firefighters are so far unable to to access the blaze, which began at around 2pm, because of extreme heat and humidity under the building. Thick smoke is bellowing from the construction site in Pyrmont and surrounding buildings (including iVillage HQ) have been evacuated due to fears of toxic smoke. No injuries have been reported so far ,however a 50m crane is the subject of concern with growing fears that it will fall. Many roads in Sydney's CBD are closed and causing major traffic delays. Two childcare centres are also currently in lockdown, Community Kids Sydney on Clarence Street and Only About Children on Sussex Street which has 60 children under six. The children are not allowed to leave the buildings because of fumes and road blockages.
Malaysia 'covering up' news on Flight MH370
The relatives of the 239 missing passengers from Malaysia Airlines Flight MH370 are becoming increasingly impatient with authorities. Family members claim that Malaysia Airlines aren't revealing known details about the flight and the Vietnamese Government has announced that they are temporarily suspending their air search while they wait for Malaysia to clarify the new direction of the operation. Details have emerged that air traffic controllers lost contact with the plane on March 8 at 2:40am but it was labelled as 'delayed' for hours, with family members finding out about the incident via the media. Malaysia's air force chief has denied reports that the flight was detected flying off course.