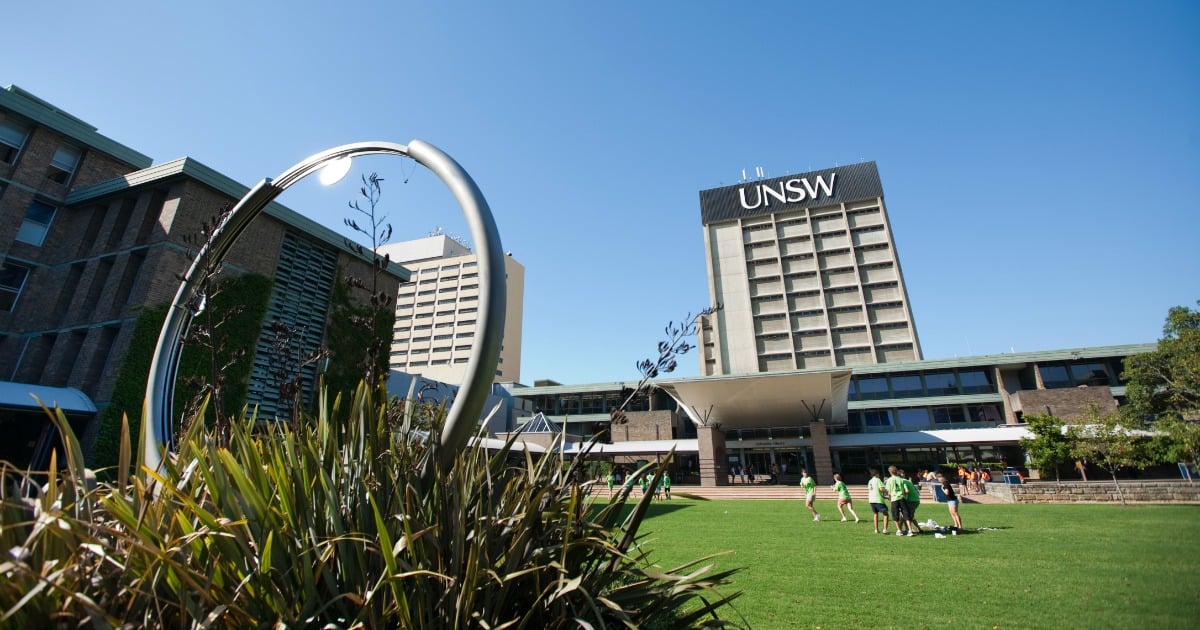 The University of New South Wales is in hot water after a video of male students chanting a sexist song surfaced.
In the video, which appears to have been shot in secret during a "Boys Night Out" last Friday, male students from Philip Baxter College can be heard singing a call and answer song about all of the things they'd like to do to women.
House treasurer and UNSW student James Dunn appeared on the ABC's 7.30 last night, calling the video appalling.
Dunn also admitted to taking part in the singalong at the time, and said "I have no idea why I did it.
"I'm sort of condemning my own actions at this time, and the actions of everyone in the video," later adding, "It has been ingrained in many college societies for too long that those things can be gotten away with."
While the university has said that it will investigate the incident and continue to take steps to eradicate the behaviour, some groups at the university are saying these occurrences are all too common.
UNSW Student Representative Council member Emma Donaldson said that the video, "depicted a sort of chant that is used in, I will admit, not just one college at this university. It is endemic to a lot of colleges," she said.
In case you couldn't hear it in the video above, the song goes:
I wish that all the ladies
Were little red foxes
And if I was a hunter
I'd shoot them in their boxes
I wish that all the ladies
Were buns in the oven
And if I were a baker
I'd cream them by the dozen
I wish that all the ladies
Were holes in the road
And if I was a dump truck
I'd fill them with my load.
"It starts with [the] phrase I wish that all the ladies and ends with a variety of gruesome metaphors that objectify women and glorify acts of rape," Donaldson said.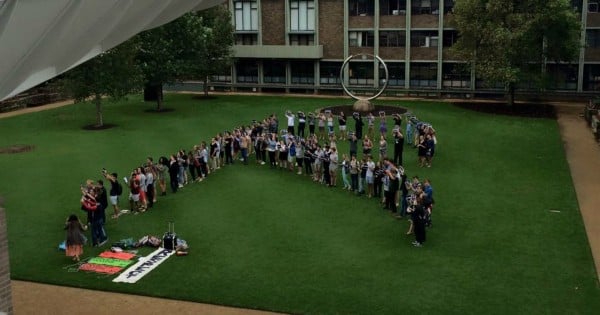 Students protesting at UNSW yesterday. Source: Facebook.
In February, a National Union of Students survey showed that a staggering 73 per cent of women had experienced some form of sexual harassment during their time at university, and that 27 per cent had experienced sexual assault.
But according to some, colleges are more focussed on hiding the problematic behaviour rather than combating it, confiscating phones on nights out to avoid leaks and bad publicity.
A collection of students met on the UNSW library lawns yesterday to protest the behaviour, and the SRC Women's Collective released the following video statement:
The residents of Philip Baxter College (which was named after the University's first Vice-Chancellor) have since apologised for the "sexist and misogynistic" behaviour shown in the video.
It is not yet clear if the university will take disciplinary action against the participating students.