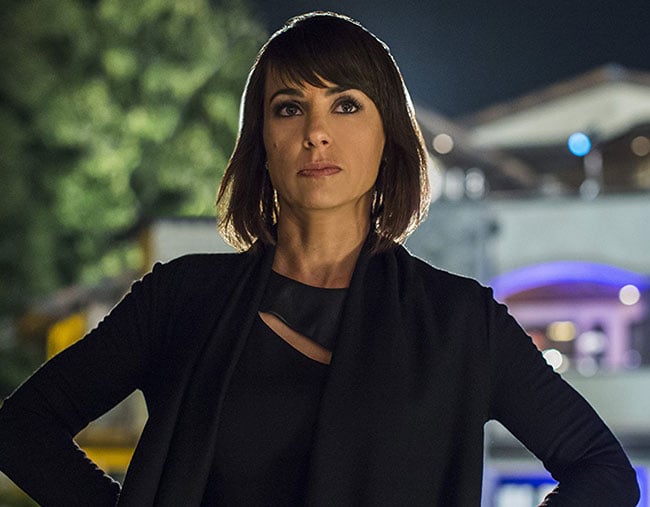 I'm sitting in a mini-bus, driving through the outskirts of Vancouver, Canada in the pouring rain when I hear a voice cry, "we're here!"
I look out the window.
"Here" is supposed to be the set of UnReal, the game-changing TV show that delves into the behind-the-scenes world of a reality television.
The show's main characters, Quinn (Constance Zimmer) and Rachel (Shiri Appleby), are ruthless television producers who stop at nothing to produce the most outrageous, scandalous and yes, sometimes deadly, drama for their most loyal viewers.
Their show is all about watching hopeless romantics attempt to find love on the fictional Bachelor-type show, Everlasting.
Watch the trailer for the third season of UnReal, which is launching on February 27 exclusively on Stan. 
So when the "set" I arrived at looked more like the random warehouse where that online shopping order I never received is sure to be lost, I was… surprised.
Where was the mansion? Where were the hordes of TV stars swanning around looking glamorous?
And where was the forever-full, forever-free snack tent I'd heard so much about?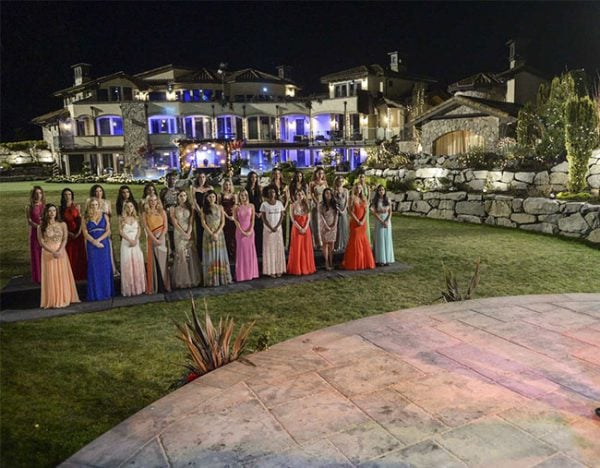 This, my friends, is where the magic of television is truly experienced. Because upon stepping inside those "warehouse" doors, the world of UnReal unfolded before me.
Inside, I saw the complete facade of a Bachelor-like mansion.
There was an area filled with fake trees that stretched five metres high until they just... stopped...covered in fairy lights to serve as an outdoor garden set.