For anyone who has been holding their breath in anticipation for UnReal season three coming to our screens in 2017, you're most definitely about to pass out.
It's… it's not coming. At least not this year.
The first season of UnReal premiered in mid 2015 on Lifetime, and on the Australian streaming service, Stan, with the second debuting in mid 2016.
UnReal is a (brilliant) scripted drama series, starring Constance Zimmer and Shirri Appleby, who play the producers of a Bachelor-like reality dating show called Everlasting. 
LISTEN: Laura Brodnik and Gemma Garkut discuss why UnReal won't be coming back this year on Mamamia's TV podast, The Binge. 

The series reveals what really happens behind-the-scenes on the set of reality show productions, demystifying any hopes we might have that these are real life fairy tales.
Show co-creator Marti Noxon says, "We thought uncovering the behind-the-scenes machinations would make great stories, and we wanted to comment on the kind of bully culture of a lot of reality television."
Season one was a runaway critical success and break-out fan favorite.
Dalene Rovenstine wrote for Entertainment Weekly, "If you love The Bachelor, you're going to like UnREAL. If you hate The Bachelor, you're going to like UnREAL." It was named one of the best shows of 2015, and achieved a 98 per cent approval rating on Rotten Tomatoes.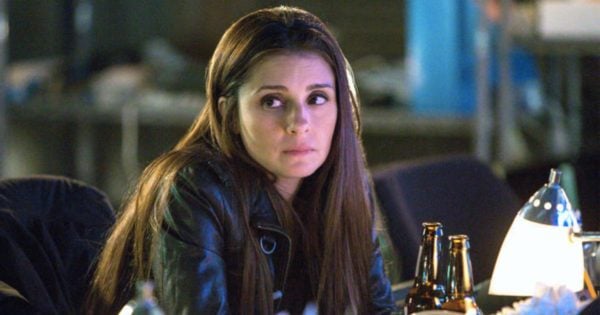 Season two, to some critics, was also a success. But, contrary to it's first season, some fans and critics thought UnReal faulted a bit in it's second season.
We first found out that there would be no UnReal this year after Constance Zimmer posted on Twitter, "Here's to the fans... Hang in there for Season Three. UnReal airing in the first part of 2018!!"