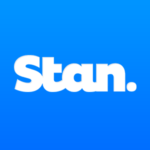 This week, Australia's most rogue Bachelorette Sophie Monk will declare whether she's fallen in love with magician and actual teddy bear Apollo, pot plant enthusiast Jarrod, or overly keen millionaire Stu.
It's the end of a much-anticipated series, that promised to rewrite the rules of The Bachelor franchise.
In a world first, Sophie Monk already had a significant profile as a singer, actress and radio personality when she became the Bachelorette, and at 37, she didn't fit the mid-to-late-twenties age bracket we're so used to seeing on reality television.
Sophie Monk knows what she's doing in the world of camera crews and producers. She also has the profile, and in turn, the power, to be able to say no when she wants to.
As a result, this season of The Bachelorette has been unlike any other. A majority of the men have been sent home without having a date, and hardly spending any time with Sophie, and the predictable audience favourites – James and Luke – were sent home before the finals. Ryan, the archetypal villain, wasn't kept around for ratings either, with Sophie eliminating him during a date in week three – far before some of the more quiet and unassuming contestants that are usually eliminated early.
Listen: Is the most recent season of UnReal based on Sophie Monk's season of The Bachelorette? (Post continues after audio…)

It's with this context in mind, that I saw the trailer for season three of UnReal, the Stan series starring Shiri Appleby as Rachel, a young producer for the ultimate (fictional) reality dating show, Everlasting. 
It's essentially a drama of what it's like behind-the-scenes of shows like The Bachelor, and the chaos of producing the outrageous content that pulls mass viewers.
But in the most recent trailer, it seems the latest series will be taking a different route. For the first time, this season will follow a female suitor, who, well, goes rogue.
In fact, it looks like the whole thing goes rogue.
Within the first few moments, we see a producer run to her boss (the brilliant Quinn, played by Constance Zimmer) with a handful of hair. "We have a problem," she says, visibly shaken.
"It's his man bun. Someone cut it off while he was sleeping."
But her bosses' reaction isn't what she expects. "That," says Quinn, "is TELEVISION GOLD".
At first you laugh, because surely someone would never cut off another man's man bun, but then you remember that the major plot point of our most recent season of The Bachelorette focused on one man pissing in another man's pot plant.
So, you know.
Then their bachelorette says the words that would send any producer into a panic: "From this moment forward, the only rules are the rules that I make."
Jesus.
As things descend into madness (even more so than is to be expected), Rachel comments, "She's smart - we can't handle her the same way". And as the men get into fights, Quinn says, "... I thought women were dramatic."
From what we've seen and heard about UnReal's upcoming season, it could very well be based on our own Sophie Monk - a woman who doesn't at all fit the mould of The Bachelorette, and as a result, is certain to create something entirely new in the process.
Listen to this week's full episode of The Binge - where we discuss Sisters, The Letdown, and UnReal.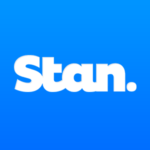 A decade after their unforgettable eight-season run, comedy's most fabulous foursome is back. Eric McCormack, Debra Messing, Sean Hayes and Megan Mullally reprise their infamous roles as Will, Grace, Jack and Karen in this exclusive event. There's no doubt that with this crew's indelible bond and all the happenings in today's rollercoaster world, the banter will be on point. Behold once again, from the minds of Max Mutchnick and David Kohan, TV's wittiest ensemble ever. Brand new episodes of Will & Grace premiere exclusively on Stan on September 29.