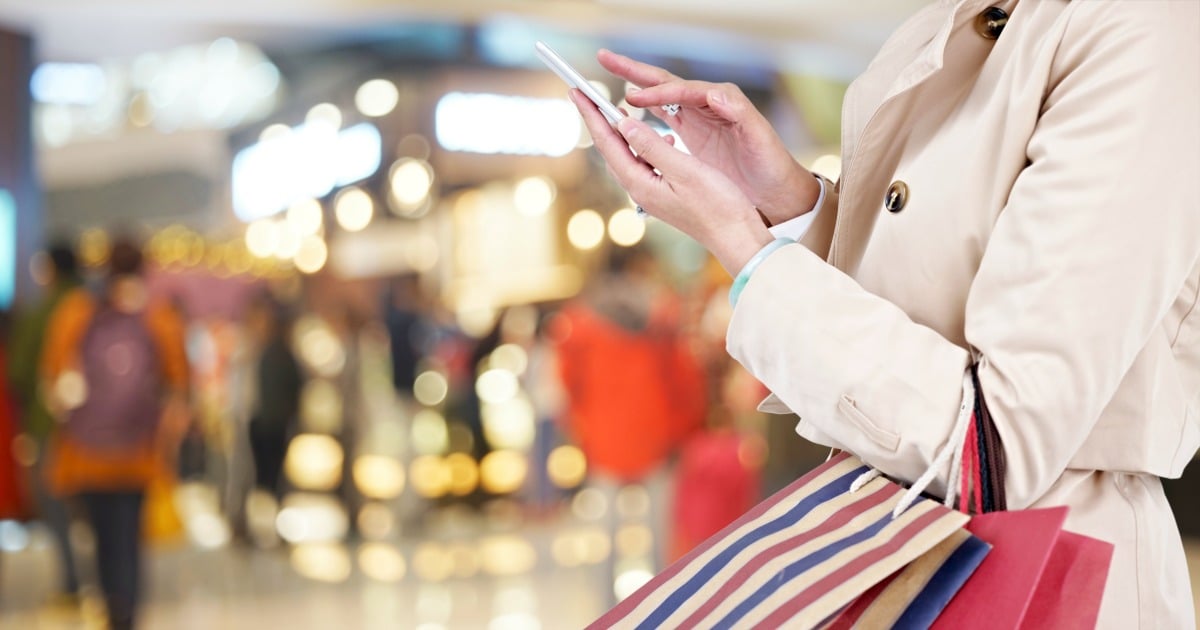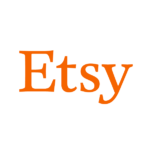 Thanks to our brand partner,
Etsy
To my utter terror, Christmas is slowly creeping into the air. There's the smell of mince pies at bakeries, the glitter of tinsel at supermarkets, I'm starting to see advertisements for Christmas specials and all of this making me nervous.
There are many things I love about Christmas, but there is one element that renders me almost sleepless with anxiety: Presents.
Presents and money and questions like: Will they like it? How much should I spend? I brought her a scarf last year? I can't repeat the same present?
There are so many different elements to consider when gifting a present. But, most importantly for me, I want my gifts to be unique. Something that my friends and family wouldn't be able to find in a shop window. Something slightly unusual, different from any other gift. Something that will make them pause and remember – "that came from Caity".
Luckily, there is a place where everything is unique. It's a global marketplace where clever creatives make and sell things to buyers like myself. It's called Etsy, and the company celebrates "Difference Makes Us" is exactly why it's my go-to shopping destination this Christmas.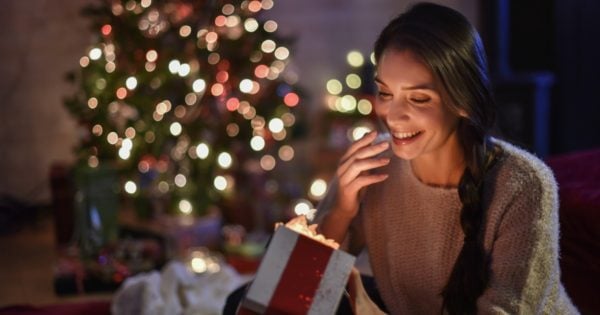 "Something that will make them pause and remember – "that came from Caity"." Image: iStock.
For a sister.
I don't have a sister. But my brother's girlfriend and her sister are close enough to count. Buying gifts for these two can be difficult. They both like a clean, chic aesthetic, and they are not short of nice things. Everything that catches my eye in a department store – I swear I've seen them in it.
Etsy is unique in that it gives shoppers direct access to the maker. This means personalisation is easy. You can choose to customise gifts – for example engraving a bronze cuff from Jules Read Jewellery with a personal message – and the process is simple. There are many products on Etsy that offer this level of personalisation, because the relationship between the buyer and maker is so direct.
This is the ideal solution to the gifting dilemma that is choosy sisters. A mini wallet is a great choice for your younger sister's first steps into the wallet world. And if you've got cat-obsessed sister whose wish list goes without saying, how about a custom stylised cat portrait ceramic pot? Everyone's happy and there's no chance of the old double up dilemma.
The ideal solution to the gifting dilemma that is choosy sisters. Image: Etsy.
Best friends.
Okay best friends can be tricky as you need something personal and meaningful for each friend, without playing favourites.
Because Etsy matches regular customers with creatives, it is filled with one-of-a-kind gift ideas, that you won't find anywhere else. For example, a custom portrait illustration of you and your bestie from artist Andrina Manon is a very personal, very touching idea for a present. Really, a personal watercolour illustration, direct from the artist, is Etsy at its greatest.
The fact that Etsy is an online marketplace also means it's fast to respond to the latest fashion trends. From jewellery and footwear to bags and clothing, you can find styles that are trending on Etsy even before they land in stores. It's the perfect place to shop for those friends who like to stay ahead of the fashion curve, and who were wearing one-piece swimsuits and wide-legged jeans before you even knew they were a thing.
For a fashion-focused best friend, I particularly like the open hoop mini arch earrings from Mini Metal. For that sassy friend (we all have one), the Yaas Queen necklace set will show her that you know who's boss.
Personal and meaningful gifts for your best friends. Image: Etsy.
Meaningful gifts.
One way to make smaller gifts extra special is to buy an item that will also contribute to a greater cause.
Gift ideas such as the lavender scented diffuser from Black Arrow Candles, or confetti soap from Cleanse With Benefits, are part of Etsy's Make For Good initiative.
Make For Good sellers within Etsy contribute 20 per cent of every sale to the international Because I am a Girl campaign. An initiative that is helping girls around the world to learn, lead, decide and thrive. The Make for Good theme is all about creating brighter futures for young girls.
You can buy something meaningful for your next-door neighbour, or your boss, or your favourite cousin and give something back as well. These are gifts with heart and they're perfect for the Christmas shopping list.  My personal favourite is the Bright Futures Bracelet, handcrafted in Sterling silver, and the fact that it's helping contribute to creating brighter futures for girls.
These items are part of Etsy's Make For Good initiative. Image: Etsy.
For mums or a mother-in-law.
Gifts for the kitchen are always a go-to for a mum or a mother-in-law. They are practical, regularly used and can add a touch of luxury to the heart of the home.
This year, I'm opting between the 23 Carat Gold Infused Olive Oil from Homegrown Handmade and the engraved wooden chopping board from Miss Bold Design.
Yes, it's gold… in cold pressed olive oil.
The oil itself is organic, grown and harvested by hand in Western Australia. The gold is designed to add a little opulence – just like European royalty. Keep an eye out for the flecks of gold shimmer and swirl in the liquid. It's a moment of beauty, amongst the bustle of the kitchen.
Though if you're looking for something more personal, an engraved wooden chopping board from Miss Bold Design is an ideal gift. The beautiful bamboo board can be engraved with a detailed wreath and wording of your choosing. A personal, and useful, message for mum. Otherwise in my experience a scarf is always a winner, like this Printed Silk Zebra Scarf.
"Gifts for the kitchen always a go-to for a mum or a mother-in-law." Image: Etsy.
Work colleagues.
If your work colleague, desk buddy or boss are in need of a little 'thank you' this year, there are some special and unique desk items for sale on Etsy. Think inspirational 2017 journals, leather notebooks, tech stands for iPads and smart phones, to-do lists, personalised business cards… the wish list goes on. If you're looking for something a bit more fun for your favorite desk buddy, a Fairy Bread Jam Jar Candle should do the trick.
One that caught my eye, however? A sweet and useful calendar stand.
The calendar pages rise out of a wooden stand and each month features an inspirational message. It's elegant, minimal in design, and perfect for staying organised.
Luckily for me, open office plans mean we share desks at work. So, I will get to enjoy the beauty, the organisation and the inspiration along with my gift recipients.
"Special and unique desk items." Image: Etsy.
What is your fave gift you have ever received for Christmas?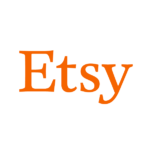 Difference Makes Us
Celebrate all that unique-ness. Find what makes you 'you'. Shop Etsy.com this Christmas.
Etsy is an online global marketplace, where people connect both online and offline, to make, sell and buy unique goods.