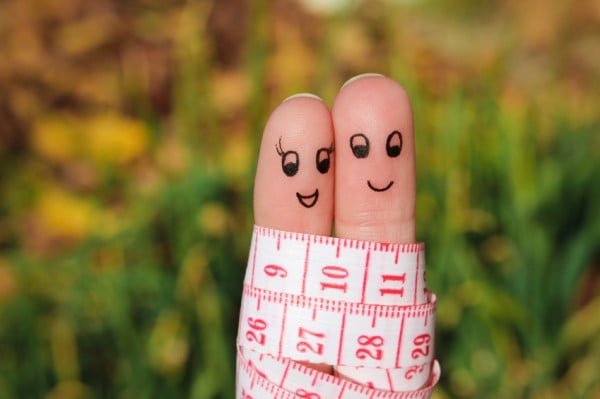 Despite what experts say.
"What are you eating?"
"Some chocolate…"
"But it's not Saturday, we said Saturday would be our 'cheat' day, and it's not Saturday. So you are cheating. Actually cheating. We are doing this so we can be healthier and you're not very good at it."
Whoever thinks dieting/exercising/being healthy together as a couple, clearly hasn't done it before. The above is an actual conversation I once had with a former-boyfriend.
Despite both of our good intentions, it was a relationship that won at making me feel the most insecure about my body ever. I calorie counted. Every day. I ate things only because I thought they were good for me. I weighed myself and analysed every wobbly bit. I worked out like a machine.
You see, we both wanted to have better bodies. Be healthier. Be more active. Good intentions.
So, instead of going it alone, we made a pact: To get healthier. It included things like working out a certain amount of time each day. Not eating "bad" food six of the seven days of the week. And various other rules I've erased from my memory.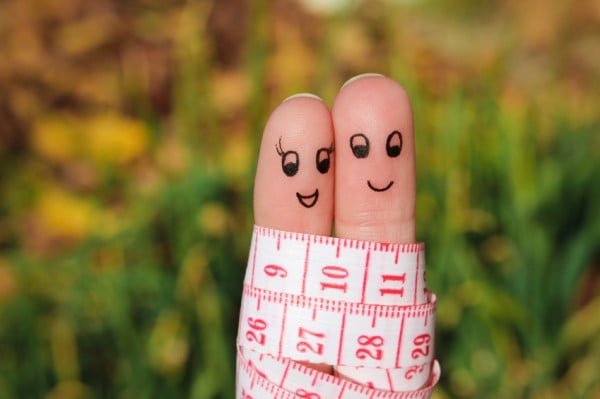 And that's where things went wrong. It became a competition of who did better. It wasn't an intentional competition, it just happened.
So as well as hating my wobbly-bits, I also felt like I let the person I loved down. Because while he was doing what I told him, by keeping me on track, he was also telling me I was failing. I was being a pig by eating chocolate on the wrong day. (Don't worry, I also criticised his meals that I thought had too much fat in them.)
The crux of it is that no partner should ever make hurtful, harmful remarks about your body. Intentional or unintentional.