Truth be told, nutrition is actually very simple – calories in versus calories out, protein, carbs and good fats along with plenty of vegetables. What makes it complicated is our negative self-talk; the voices in our head that tells us it is okay to eat an entire block of chocolate or since we have blown our diet for the day or week we will just start again next week.
These are the voices that justify, demean, punish and distract from what we really should be focusing on – good nutrition, good habits, good health, good food. So here are the most negative things you can say to yourself about diets, food and nutrition and the self-talk that may be holding you back from reaching your health and fitness goals.
1. "I have blown it"
Blown what exactly? The mindset that tells us there is a 'perfect' way to eat and if we have one extra slice of bread or an extra glass of wine we have completely ruined any dietary regime is extreme, unfounded and has no real meaning in the bigger picture of life.
Expecting human beings to follow self-developed rules for dietary purism will only lead to one thing – an endless cycle of restriction, overeating and guilt. It is important to understand that there is no 'perfect' diet, there are simply good habits that we maintain most of the time.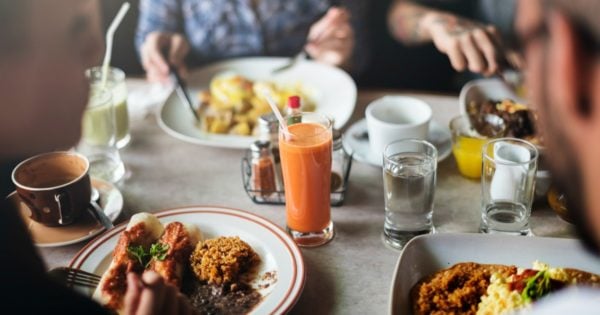 So next time you think you have 'blown it', the best thing to do is get back to your regular habits the very next meal or snack and stop thinking so much about it.