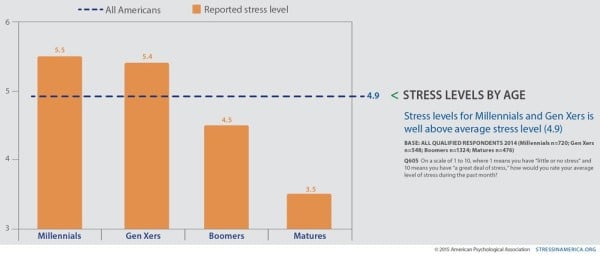 Facebook feed clogged with inspirational memes? Must be Monday morning.
The start of the working week sees endless encouragement to tackle the week ahead. To climb a mountain. To stare down a storm. To not judge a book. To stand out in the crowd. To stop whinging, to wake up early, and to smile at everything from inanimate objects to your underarm hair to the bus driver.
All featuring the cheery backgrounds of tropical sunsets, misty mountains, or dawn dew on a shiny green leaf.
Needless to say, it's a lot to deal with before I've even had a coffee.
But this morning, one of these memes snagged at my pre-caffeinated mind. It was strangely…profound.
Take a look:
As someone who rejected the traditional nine-to-five in favour for a freelance lifestyle, it struck me as particularly poignant. I am lucky enough to craft my life with a balanced hand; incorporating regular exercise, normal sleep patterns, and reasonable workloads.
But I am an anomaly.
More and more, I am noticing people dropping out of the race. One minute they're running alongside you, complaining about the price of their morning coffee, and then BAM! They're trekking the Andes searching for inner peace.
There is no denying the rat race has sped up in the last 20 or so years. Standard pace on the hamster wheel has been bumped up from 'fast' to 'frantic', and days whizz by in a flurry of cereal at your work desk and express yoga classes at night. Forget stopping to smell the roses, no one can stop long enough to even find a garden.
It is proven that millennials are working harder and longer than any generation before us. We might not have a war to fight, but we've got a very real battle when it comes to our lifestyle: houses are unaffordable, saving is impossible, and if you're a woman, your wages aren't anywhere near where they should be.
It is little wonder that people are exhausted.
Social pressures are booming, too - thanks to the far-reaching power of Facebook, our generation is constantly bombarded with heavily curated insights into people's lives. Comparison is inevitable.
Tracy from high school is already on her second child, why aren't you pregnant?
Jack just got made account director at his agency, where's your fancy title?
Shane and Michaela just toured India on a meditation retreat, and you can't even manage a smile on Monday morning?