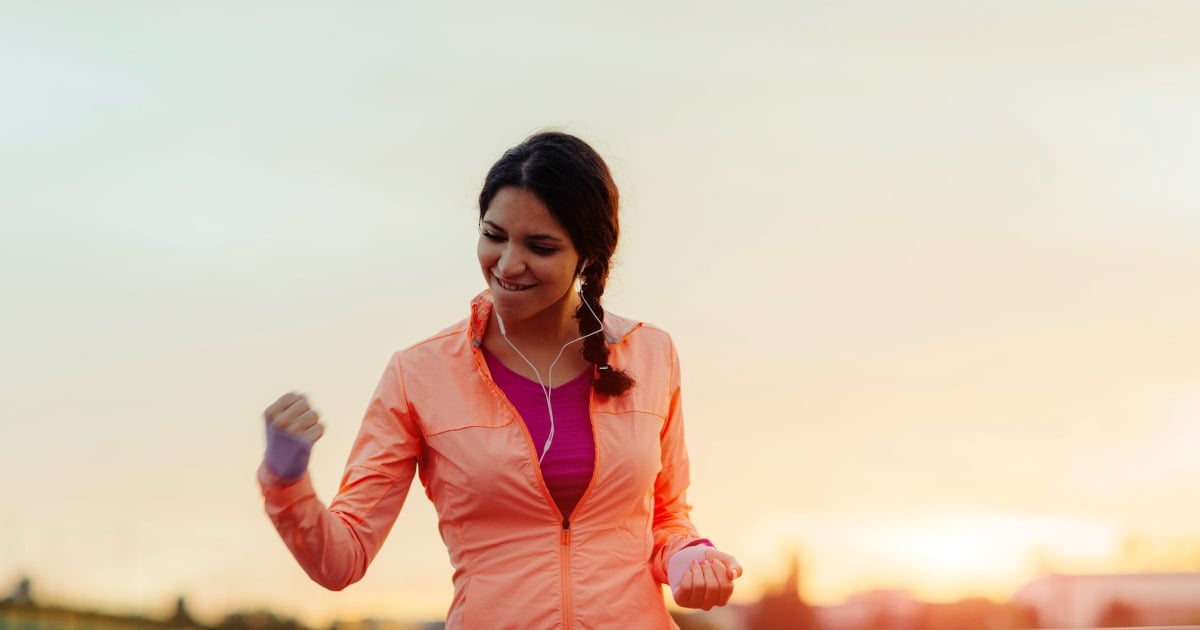 "Convenient" isn't usually a word we associate with periods, but for most women, they're simply a fact of life. Unfortunately, when nice clothes or freshly washed sheets and our times of the month combine, the result has the potential to be a little messy (sometimes with a side serving of embarrassment).
That's why three Mamamia writers turned to the technology of Modibodi's underwear. They're designed to empower women by offering a range of styles to help with sweat, light bladder leaks, period leaks, spotting, discharge and odour. They've even thought of mums as far as creating bras that can combat breast milk leaks. Nice. 
After their week-long trial with Modibodi, this is what our writers had to say about their new-found holy grail undies:
The need: Spotting.
Mary.
"Taking your brand new undies out for a whirl a day or two after your period seems to have ended is a dangerous game. It's a game I've inadvertently played more times than I care to admit, because somehow I'm still in denial that spotting is a thing. As owners of vaginas everywhere know, it is indeed a thing and a very inconvenient one at that.

When I first heard about Modibodi's undies, it sounded too good to be true. I can actually risk leaving the house without tampons or liners and just… live my life without consideration of all the times my body has betrayed me in the past? Skepticism aside, I gave it a shot.
When the spotting eventually started up again (because of course it did), it was a non-event. I almost didn't notice it had happened until I went to the bathroom. I inspected the super slim liner part of the underwear for leakage. Nothing.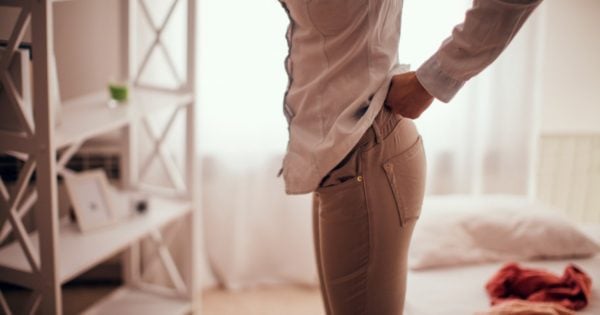 "I can actually risk leaving the house without tampons or liners." Image: iStock.
The pretty pink exterior was completely unharmed. Oh, you didn't think period undies could be pretty? That's another thing I was wrong about. Whether you're into lacy styles, classic briefs or something a bit cheeky, you're covered.
Made from soft, odour-reducing bamboo jersey fabric and featuring a variety of absorbency options depending on your needs, Modibodi undies can keep me covered whether I'm avoiding wasting panty liners, or just trying not to wreck my clean bed sheets despite wearing a pad as large as a surfboard.
Yep, underwear that's breathable, slim and antibacterial can be cute. Now excuse me while I click 'add to cart' on the Classic Boyleg 5 pack."
The need: Gym session.
Natalia.
"Women have a lot to deal with when it comes to being physically active. There's making sure the 'girls' stay put, figuring out a way to keep your hair off your face while bouncing through an hour of cardio and questions of 'how do I make sure my ankles hold up after 10 years of netball?' And that's all before you even get to the gym.
Once you're there, there's a whole new set of problems. Walking into my first class was an induction to the world of active wear: printed tights and matching singlets with colourful sneakers seemed to be the norm. A pair of shorts and an old T-shirt will do fine, I thought.
But I didn't give much consideration to the most important components of workout wear: my underwear.
Welcome to the world of active wear. Image: iStock.
Sure, we all know the value of a great workout bra (or two, in my case.) But it wasn't until my first run that I realised how important supportive undies really are. I could barely get to the end of the street with the wedgie I was sporting, let alone the full three km I was planning to do.