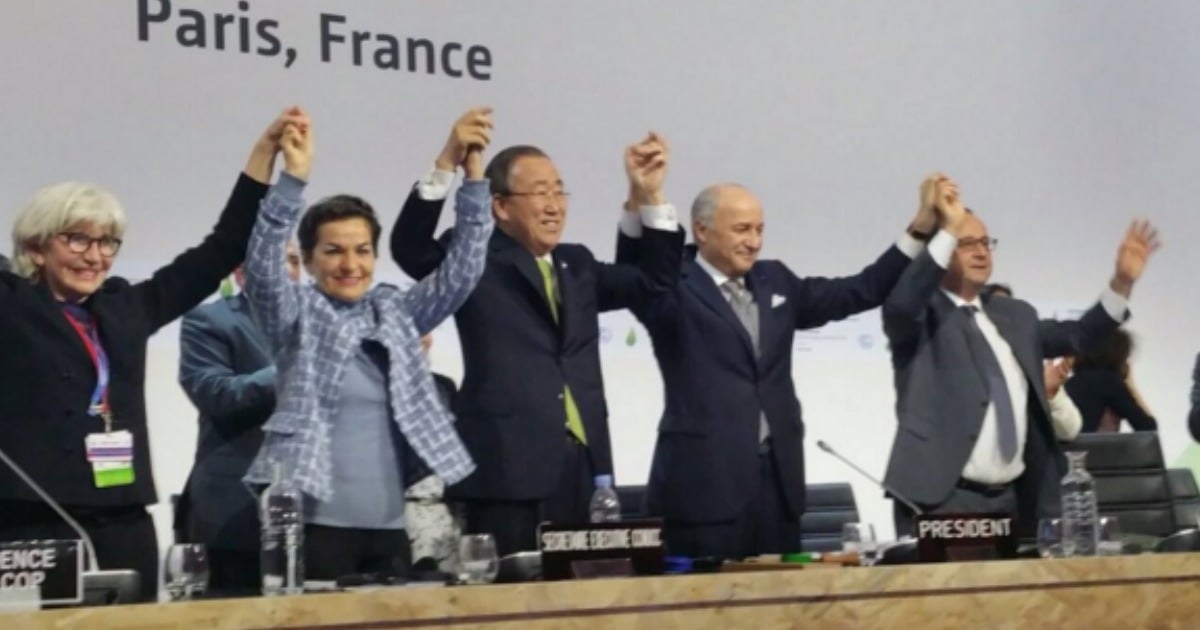 Sunday morning, to the casual observer, looked like a normal weekend at our place. I walked outside, picked up the paper from our front yard and watered the hedge before the Canberra sun got too hot. My husband held our ten-week old son in the shade of the front porch.
But there was a spring in my step and a grin on my face that wasn't there the day before. Because on Sunday, we woke up to a different world – one that I, and tens of thousands of environmentalists, had been working towards for over a decade.
In 2005, I was a delegate at the UN climate change talks in Montreal. Ten years later, the world finally has a legally binding agreement aiming to limit global warming to 1.5 degrees celsius by the end of the century (quick recap: burning fossil fuels has already warmed the world an average of 1 degree celsius over what temperatures were before the Industrial Revolution, causing those once-in-a-hundred year type extreme weather events to become the new normal).
This agreement is a big deal.
Historical moment: #ParisAgreement is adopted! #COP21 pic.twitter.com/ZS7jhbhgDp

— COP21en (@COP21en) December 12, 2015