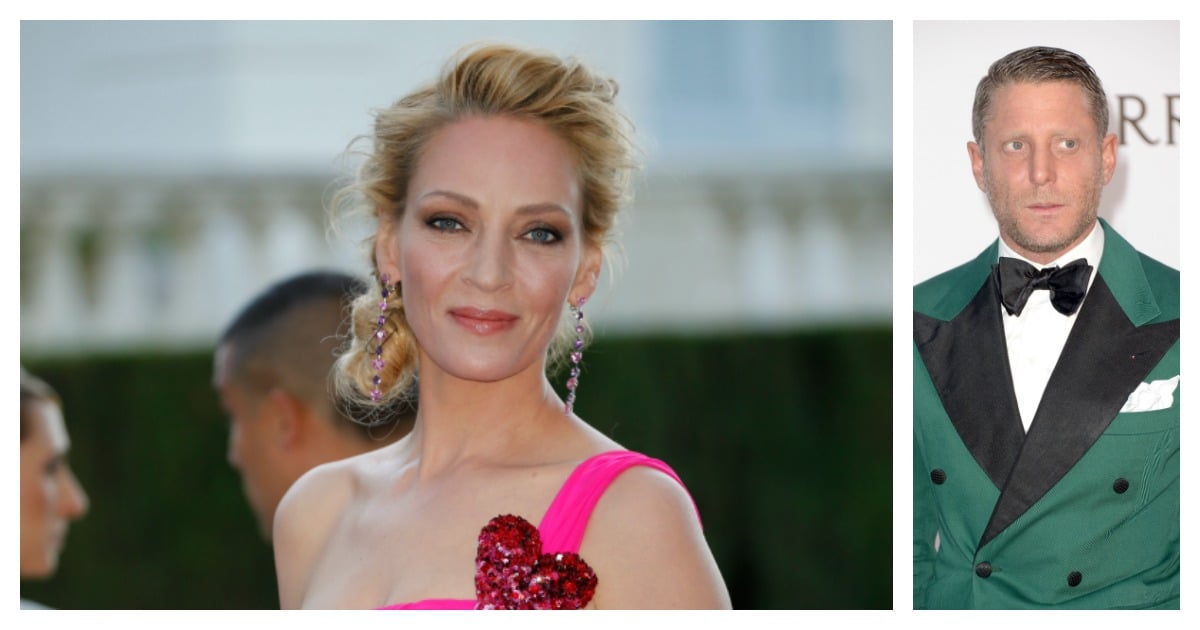 Uma Thurman is not a happy woman.
The actress left a French charity function on Thursday night after after an Italian entrepreneur planted a surprise kiss on her lips at the event.
Thurman hosted amfAR's 2016 Cinema Against AIDS Gala auction, where Italian businessesman and former Fiat CEO Lapo Elkann surprised her with a kiss after winning an auction prize, People are reporting.
Leslie Sloan, a rep for the he 46-year-old "Kill Bill" star, told People Thurman was not aware the Elkann had planned the stunt, admitting she was feeling "very unhappy" and "violated" following the kiss despite appearing to be smile in photos snapped before and during the stunt.
"It is opportunism at its worst. She wasn't complicit in it," Sloan told People. "Somewhere in his head he must have thought it an appropriate way of behaving. It clearly wasn't.
Uma Thurman 'feels violated' after surprise kiss at charity auction https://t.co/KI3KWttuIv

— TIME.com (@TIME) May 20, 2016
Sloane also told JustJared.com, "It looks like she was happy to have it happen, but it was not consensual."
Perhaps unsurprisingly, it has been revealed that Elkann had cast the winning bid on a very special Victoria's Secret Fashion Show Experience, setting him back a cool $196,000.
When contacted by New York Daily News, a rep for Elkann declined to comment on the saga. Despite stealing headlines for all the wrong reasons, Elkann did perform one good did throughout the night, donating a customized, green camouflage-painted Ferrari 458 that sold for $1 million.
"I am honored and proud that my all-time favorite and cherished Ferrari 458 will benefit @amfar and support the battle to defeat Aids," he wrote on Instagram , adding ,"It was an honor to be on tonight's stage. United to fight Aids together. #amfARCannes #fightAIDS #amfAR."
WATCH: Women look back on their first kiss.