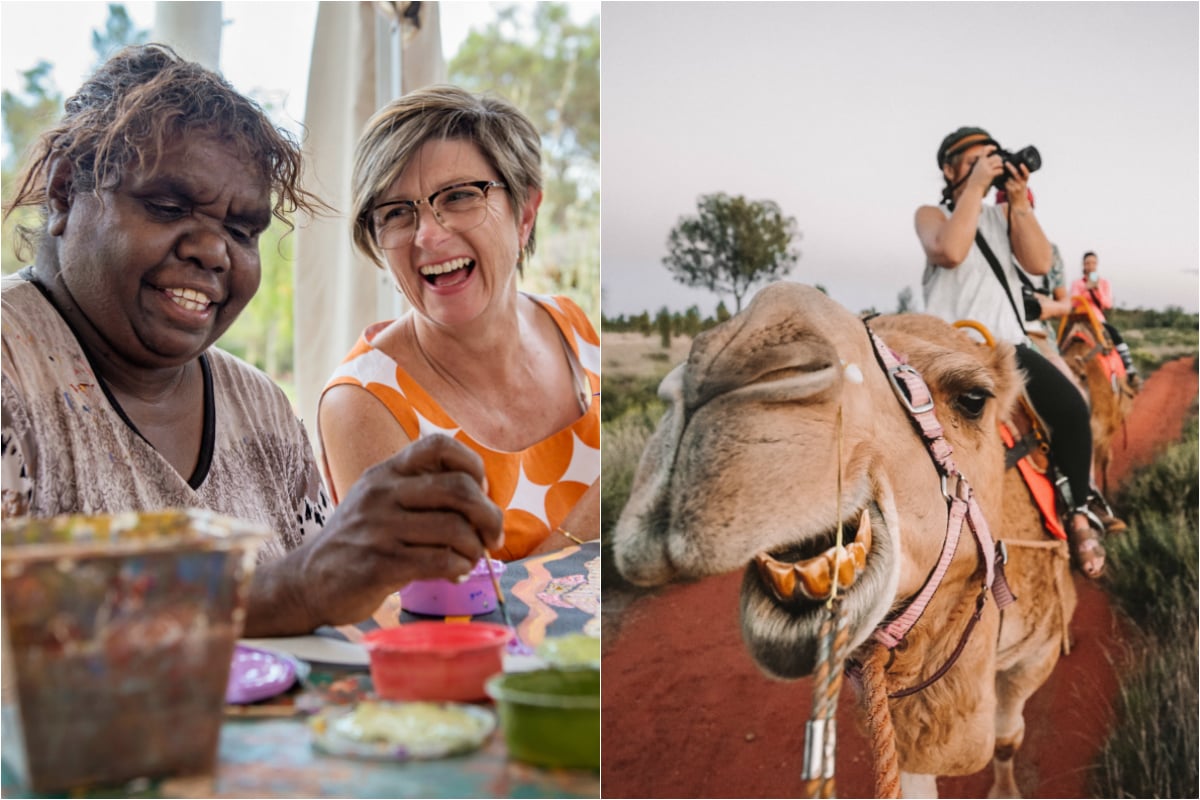 On October 26 2019, the climbing of Uluru – a sacred site belonging to the Pitjantjatjara Anangu people – will be banned.
The imminent closure has sparked a surge of tourists snaking up the summit. The Uluru-Kata Tjuta National Park manager, Mike Misso, has revealed its been their busiest period in more than ten years.
This is despite the fact that a sign sits at the base of Uluru, as it has for decades, that reads in part: "The climb is not prohibited but we ask you to respect our law and culture by not climbing Uluru."
But in 10 days, the climb will be prohibited.
Here are 10 culturally-appropriate activities travellers can take part in and around Uluru, instead of climbing it.
1. Camel tour
Take a 45 minute ride on camels through the desert landscape with Uluru and Kata Tjuta as a stunning backdrop.